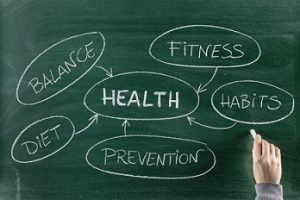 As we age, our mobility, flexibility and range of motion can decrease. This can lead to making the decision to limit activity, which in turn can mean that your health suffers. Pain, stiffness and discomfort can be the result of many different health issues and the team at St. Paul Chiropractic & Natural Medicine Center can help you find your way forward to a healthy, active future. We help clients who have back pain, neck pain, have suffered from an acute athletic injury or a car accident. We also help those who are dealing with chronic pain conditions like arthritis. Feeling strong, mobile and active can lead to better overall physical and mental health and we are here to help you on that journey.
Personalized And Comprehensive Approach To Health
Our team will focus on you and your needs. In an initial appointment (or consultation), we will ask about your health history, any specific injury that might have led to the pain or discomfort you are feeling and treatments that you have already tried. We will ask you about your goals for treatment and your baseline activity levels. With this information and our health assessment, we will develop a personalized treatment plan just for you. This may include chiropractic adjustments, massage therapy, rehabilitation exercises and stretches, nutritional guidance and even educational seminars offered by our staff and personalized counseling. There is simply nothing more important than improving your overall health. This is our passion, and we will partner with you to help you reduce your pain and discomfort, improve your range of motion and ability to be active.
Non-Invasive Treatments To Reduce Pain And Improve Health
Our comprehensive approach is natural and non-invasive. We do not want you to have to rely on pain medication and invasive treatments and surgical intervention to feel better. Our non-invasive treatments are highly effective, safe and proven. Our treatment plan can also help you prevent other serious chronic conditions like high blood pressure, diabetes, cancer, mental illness and autoimmune disorders. We treat you as a whole person and will help you develop a plan for feeling stronger and healthier. Our clinic is located on Hamline Ave. South, and we are open Monday through Thursdays from 9am-12pm and from 2pm-7pm. On Friday and Saturday, we are open from 9am-1pm. We require appointments right now (no walk-ins) so that we can adhere to social distancing guidelines and keep our clients and our staff safe. We look forward to partnering with you on your health.