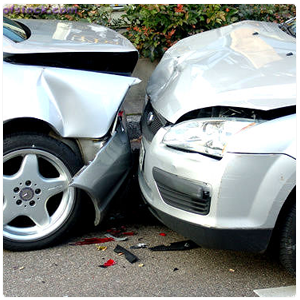 An auto accident is one of those incidents that no one plans for. The accident can happen on your way to work, school, a party, etc. To top it off, often times the auto accident is not your fault and is totally out of your control. What is in your control, however, is what you do when it comes to medical care after the auto accident. If you are in St. Paul, MN and have recently gotten in an auto accident, our team at St. Paul Chiropractic & Natural Medicine Center offers physical therapy to assist you with your recovery.
Seek Quick Medical Care
After an auto accident, you may not feel like you are injured. However, auto accident symptoms, such as whiplash may not show up for a few days. The longer you wait to seek medical care, the more likely injuries will occur. At St. Paul Chiropractic & Natural Medicine Center, we want to be at the top of your list to call after an auto accident. Our committed staff will get you in for a physical therapy evaluation so that we can set up a treatment plan focused on natural care.
Customizable Physical Therapy
Every auto accident is different and so are the injuries that occur. There is not one physical therapy treatment plan that works for every patient dealing with auto accident injuries. Instead, our team at St. Paul Chiropractic & Natural Medicine Center develops a customized treatment plan that is focused around natural treatment options including physical therapy, chiropractic care, electrostimulation and massage. The end goal with every patient that enters our doors is to help them naturally recover back to full health. Thanks to our top of the line technology and equipment, we'll grab a hold of those auto accident symptoms that you're dealing with before they get any worse.
Benefits of Physical Therapy after an Auto Accident
The last thing that you should do after an auto accident is ignore the symptoms you're having and mask the pain with pain medication. This only provides temporary relief and doesn't help you heal. By choosing to pursue physical therapy after an auto accident, you'll be able to take advantage of the following benefits:
● Natural Pain Relief
● Prevention of Long Term Damage
● Reduced Chance of Surgery
● Restored Health
So, if you've recently been involved in an auto accident in St. Paul, MN, don't ignore the pain that you have. The longer you wait to seek medical treatment, the worse your pain and injuries can get. To set up a physical therapy evaluation with our medical professionals at St. Paul Chiropractic & Natural Medicine Center, give us a call today at (651) 644-7207 or email info@stpaulnaturalhealth.com.