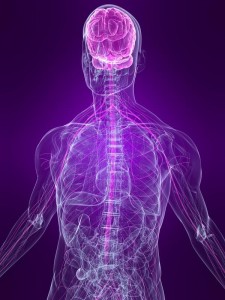 St. Paul Chiropractic and Natural Medicine Center treats every member of your family, treats a wide variety of chiropractic and general health issues, and does so with care and compassion. If you are dealing with a sports-related injury, back pain due to a car accident that needs classic chiropractic treatment, or issues related to arthritis, St. Paul Chiropractic and Natural Medicine Center will be able to help you. Our team can treat you for virtually any chiropractic issue. Among the staff's specialties is treatment of discomfort by addressing the origins of that discomfort. In other words, if you have a back injury or whiplash, or other physical problems as a result of a car accident, the staff of St. Paul Chiropractic will do more than treat your symptoms. The staff will treat the origins of your discomfort to give you the best possible chance of complete healing.
Natural Pain Relief With Chiropractic Care And Physical Therapy
If your chiropractic issue is not so easily identified, or if it is farther along, St. Paul Chiropractic and Natural Medicine Center will work with you to identify the best possible course of action to make progress and ultimately heal you.
The staff offers a wide variety of treatments. If you have had to take sick time from your job as a result of your injury, our team can help you recover so that you can return to your job without maxing our your sick time. Car accidents may be a common cause for seeking chiropractic treatment, but they are not the only cause. You may find that you are having more frequent headaches, which may be caused by nerve conduction issues or bad sleep posture. There is very likely a chiropractic treatment that can help reduce your discomfort and restore your quality of life. We understand that you may want to treat your pain without surgery and/or medical intervention, our chiropractic care, physical therapy, massage therapy and nutritional support may be just what you need to feel better.
Treating The Origin Of Your Pain
The staff of St. Paul Chiropractic and Natural Medicine Center can help you understand the issues causing your discomfort and identify the best strategies for treating them. With a staff of highly trained professional practitioners based in Minneapolis, our team can provide relief to the ailments that are disrupting your life to whatever degree they are impacting it. When you suffer a physical trauma, what you actually experience is a cascading trauma—an injury to one obvious part of our bodies, but which might have occurred in another part altogether. Our staff is able to treat the symptoms of the pain caused by that kind of trauma, but they are also able to identify and treat the points of origin of the pain. Though it may not always feel logical, your pain may be felt in one part of your body, but originate somewhere else entirely.
For a natural approach to your physical pain, contact the team at St. Paul Chiropractic and Natural Medicine Center at (651) 644-7207 for an appointment.