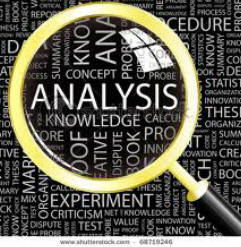 In 2018, the CDC stated that 1 out of every 59 children are diagnosed with an autism spectrum disorder. As being on the spectrum is more common, the research and resources for parents trying to manage their symptoms are growing. At St. Paul Chiropractic & Natural Medicine Center, we are proud to be a safe place for both of our autistic patients and their parents to open up about their symptoms and work to seek relief. Our trained chiropractors have years of experience in helping families manage autism symptoms and can help your family develop a specialized plan for you.
Chiropractic Care for Autistic Patients | How it Works
Research shows that autism symptoms directly impact the central nervous system. For this reason, chiropractic care can significantly impact a person's symptoms. Our specialized chiropractors perform these spinal adjustments to alleviate the tension within the central nervous system. Doing this, we aim to improve their circulation throughout the entire body, improve their immune system, improve their general functionality and help to decrease their complex symptoms.
Autistic Symptoms often Treatable with Chiropractic Care
When our patients come through the door, we want to take in a good assessment and evaluation of their issues. Every person if different and therefore, all of our treatments will vary. Some of the more common focuses for our autistic patients include:
Hyperactivity and attention deficits
Behavioral challenges
Sleeping problems
Social hindrances
Sensory issues
GI problems
Speech challenges
Generalized anxiety
Memory problems
Our Chiropractic Therapy
At St Paul Chiropractic & Natural Medicine Center, we want the best for all of our patients. We will listen to your concerns and formulate a plan to help all of our patients succeed. Once our assessment is complete, we will get to work on alleviating those concerns. While spinal adjustments are a large portion of what we do here at St. Paul Chiropractic & Natural Medicine Center, it is the holistic care and treatment program that helps our patients see the results they desire. Our chiropractors will work with you on exercise routines that patients should be doing at home as well as dietary modifications that are necessary for success. We may even introduce natural supplements that can help aid in the treatments for autistic symptoms.
Ready for more information? If you are looking for ways to help manage autism with chiropractic care, consider talking to our specialists here at St. Paul Chiropractic & Natural Medicine Center. Give us a call today at 651.644.7207 or send us an email at info@stpaulnaturalhealth.com.