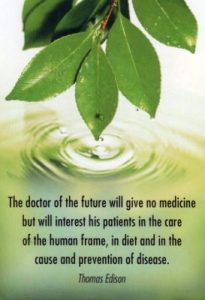 If you are suffering with a chronic disease or condition, such as arthritis, diabetes, or even heart disease, the team at St. Paul Chiropractic & Natural Medicine Center can help you. The incidence of chronic disease in our country is on the rise. More and more people are living with a disease that could be with them for the rest of their lives. St. Paul Chiropractic & Natural Medicine Center specializes in chiropractic care, clinical nutrition, weight-loss, massage therapy, exercise instruction/rehab and natural medicine to relieve symptoms of chronic disease. We serve individuals in the St. Paul and South St. Paul, Minnesota, area and offer our clients information and guidance on natural health.
The term 'chronic disease' encompasses many specific health issues, including arthritis, diabetes, heart disease, and many others.These health conditions can have many different symptoms over the course of a person's life. Natural medicine is helpful in addressing chronic health, offering relief from symptoms that that be otherwise difficult to treat. Natural medicine focuses on you, rather than on your chronic condition. In other words, by understanding the condition you have and treating it from the perspective of what is best for you, we invert the traditional treatment approaches by focusing modern medical techniques on what will work best for you. At St. Paul Chiropractic & Natural Medicine Center, we will work with you using a wide variety of diagnostic screenings, consultations, and preventative measures to develop a personalized care plan.
Individualized Natural Health Treatment for Chronic Disease
What makes the approach of St. Paul Natural Health different is that we work to understand you. We do this by gathering as much information as possible about your medical and genetic histories, your lifestyle, your family's health history, and the complex dynamics of your living environment. This allows us to connect dots that may not be obvious to practitioners who treat only your chronic disease. Looking at you and your life in a more holistic way allows us to use the resources at our disposal in a more specific and targeted way, which in turn can help you experience improvements in your health condition. Our understanding of the chronic condition you are living with allows us to support you in ways that other approaches cannot.
Natural Health Center St Paul, MN
Not only do the members of our staff possess the training, experience, and expertise of certified professionals, our guiding philosophy is based on treating the whole patient, not just the chronic disease. If you are ready to have your chronic disease treated in a way that prioritizes you, contact us. You can call 651.644.7207, or email us at info@stpaulnaturalhealth.com.