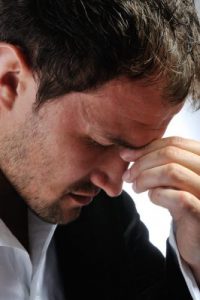 When you feel fatigued, you might write it off as a side effect of a long day, a sleepless night, and emotionally charged week, or a challenging project at work. What you might not think about is that, despite all of these possible causes of fatigue, all you might need to feel rejuvenated is chiropractic care. Skeptical? At the St. Paul Chiropractic and Natural Medicine Center, we see patients every day who are dealing with chronic fatigue and who can't seem to make it through the day without feeling like they're going to collapse by the end of it. For many people, running out of steam before the day is over might be the norm, but it's not normal, by any means. Just like all other reactions within the body, fatigue is a warning sign telling your body that something isn't right – physically, mentally, or emotionally. At our chiropractic center, our St. Paul, MN chiropractors, massage therapists and natural medicine doctors can help to fight fatigue simply be treating it at its likely source – the nervous system.
What are the Causes of Fatigue?
For many people, determining the exact cause of your fatigue is not always a simple mater. In fact, it can be exceptionally challenging to determine what is causing your fatigue because there may be more than one cause. For many patients we see, the causes of fatigue can include:
• Organ conditions
• Cardiovascular disorders and conditions
• Emotional and mental hardships, including stress, anxiety, depression, or trauma
• Trouble sleeping
• Side effects of medications
• Nutritional imbalances
• Poor nutritional routines, including poor diet and exercise
• Nervous tension
Depending on the cause of your fatigue, chiropractic care may be exactly what you need to ensure you can live a less lethargic life and get back to enjoying your days rather than waiting for them to end.
How Can Chiropractic Help with Fatigue?
Chiropractic adjustments are used to target several of your body's systems, resulting in benefits that can be directly linked to helping relieve fatigue and the causes of fatigue. By realigning the spinal column, chiropractors are able to relieve muscular tension, allowing the body to relax and move more freely; relieve nervous tension, which helps improve communications between the body's organs and allow energy to flow more readily through the body; improve the immune system; improve circulation; and promote proper functionality of the respiratory system. All of these positive benefits of chiropractic adjustments can help to relieve the many causes of fatigue!
Other Chiropractic Care Services for Managing Fatigue
In addition to chiropractic adjustments, at the St. Paul Chiropractic and Natural Medicine Center, our St. Paul, Minnesota chiropractors and natural medicine doctors can help to relieve fatigue by creating a treatment plan that includes massage therapy, exercise routines, dietary changes, and supplementation to ensure you're getting the nutrients you need to let your body function at a normal pace each day. To find out if chiropractic care can help relieve fatigue for you, contact us at 651-644-7207 or info@stpaulnaturalhealth.com today.