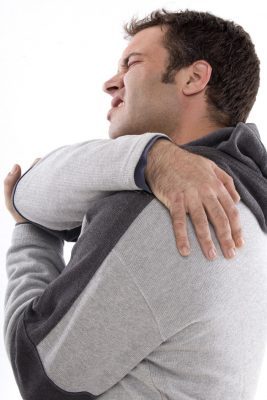 There are many drugs available to those of us suffering from a wide range of ailments, and many of us take such drugs—prescribed, over-the-counter, and otherwise—without giving much thought to the long-term effects of putting those substances in our bodies. When it comes to arthritis, the drugs that are prescribed may provide some measure of relief, but most of them only mask the pain. And when the dose wears off, we take another dose that masks the pain anew, and we cannot really be sure about how much of the drug lingers in our bodies. St. Paul Chiropractic & Natural Medicine Center offers natural arthritis relief with chiropractic care.
Reduce Arthritis Pain with Chiropractic Care
Some drugs can help relieve arthritis pain. However, we offer an alternative treatment that, for some people, can replace pain-relieving drugs and, for some others, complements the drugs they have been prescribed. Our approach to natural arthritis pain relief primarily involves massage therapy and chiropractic adjustment.
The benefits of massage therapy may be the more immediate and obvious. If you have ever had massage therapy before, you are likely familiar with the soothing effects of deep, penetrating massage. It is an effective treatment to provide relaxation and encourage the body's natural healing properties. It may not be such an obvious treatment for arthritis, but in fact it is. When you have arthritis pain in one or more joints, it is common for the surrounding muscle and other soft tissue to become inflamed. Massage provides relief and reduces inflammation, which can in turn reduce the pain from arthritis.
Chiropractic adjustment is another means of relieving arthritis pain, and it may seem less obvious a treatment than massage therapy. But chiropractic adjustment also relieves tension in the affected areas. Our staff will work with you to locate the exact location or locations of misalignment and treat them with the expertise and professionalism we have become known for. Realignment of the affected areas allows the body to release tension and regain its balance, which can reduce stress and inflammation in the affected areas.
Effective Chiropractic Treatment for Arthritis in St. Paul, MN
We recommend ongoing treatment to ensure that the joints affected by arthritis do not have an opportunity to flare up. But we also know that life is busy and it can be difficult to get into a regular health maintenance routine. We are confident that the relief you feel from the unique plan we create for you will bring you back when you find yourself in need of more treatment. Call St. Paul Chiropractic & Natural Medicine Center at 651.644.7207 to schedule an appointment with us.