Natural Treatments for Arthritis Pain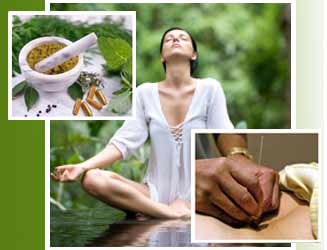 If you're someone who suffers from arthritis, you've probably spent years being prescribed medications that don't always work, that don't completely rid you of the aches you feel during the cold Minnesota winters, and that only help to minimize the pain you feel temporarily until you take another dose. Why not try an alternative treatment for your arthritis pain? At St. Paul Chiropractic and Natural Medicine Center, we offer solutions that will not only lessen your pain but improve your quality of life. With our chiropractic and massage therapy services, you can get back to living your life with less pain and less stiffness, and you'll find that these natural solutions will also help to relieve some of the stress of dealing with arthritis pain.
Ongoing Treatment for Arthritis Pain Relief
At St. Paul Chiropractic and Natural Medicine Center, we recognize that arthritis pain is ongoing and can't be completely eliminated. That's why we believe in taking a long-term approach to arthritis pain management, planning your treatment to meet your individual needs. With us, you can count on a natural treatment plan for your arthritis that continuously aims to help you manage and relieve your arthritis pains. Because your pain will inevitably return, we want to be sure that that the intervals of time that you're pain free and living normally are as long as possible and that the pain you feel is more mild than before treatment.
Relieve Your Arthritis Pains with Massage Therapy
Massage therapy is an effective pain relief technique that can be used to combat several forms of pain. When dealing with arthritis, massage therapy is used to combat specific areas of pain and relieve tension. If your joints are sore and inflamed, massage therapy can help to relax the area surrounding arthritic zones and loosen muscles. When your joints are stiff, your muscles naturally stiffen as well in response, and by massaging these muscles, we'll help to increase your mobility in addition to minimizing your pain.
Chiropractic Arthritis Pain Relief
If you have arthritis pains that are isolated to your neck and back, an adjustment could be just what the doctor ordered. If your spine has become misaligned for any reason, we'll find and correct the misalignment. When you come in for an adjustment with arthritis pains, we'll take extra care to pinpoint your source of pain to be sure you get the most effective chiropractic treatment possible. No matter what's causing your back pain or which of your arthritic joints is bothering you, a simple adjustment can go a long way to helping you feel more like yourself again. By removing unnecessary tension in your back, our chiropractors will help to relieve unnecessary stress that can add another form of unmanageable discomfort to your arthritic pains. Rather than feeling worse for worrying, let us help you unwind, and feel the physical, mental, and emotional benefits of our chiropractic pain relief techniques.
Trust the Experts to Manage Your Pain
Offering both chiropractic and massage therapy solutions, whatever your pain relief needs, we're here to help in any manner that your body and mind require. By attending consultations to help us get better acquainted with you and your arthritis pains, you'll help us create a pain management plan that suits you. Once we're acquainted with you and your needs, creating a natural treatment plan that targets your specific arthritis symptoms is simple. With our help and expertise, you can count on feeling better after every visit and reaping the benefits of improved mobility and less frequent arthritis pain.
In addition to the chiropractic and massage therapy treatments you'll receive at our center, we'll help you create a plan to reduce your arthritis pain more easily yourself in your daily life. With manageable exercises that target your specific pains and account for stiff joints, we'll help you stay active without harming your body or putting more pressure on already strained joints. When we help you find an exercise routine that will improve your mobility and reduce the pain of simple movements, we'll also give you advice to help you make adjustments to your lifestyle that will make living easier, less stressful, and less painful. All of this combined with our chiropractic and massage therapy treatments will help reduce your pain significantly, and by making adjustments that we suggest, you'll be more likely to need fewer treatments.
At St. Paul Chiropractic and Natural Medicine Center, our experts are at your disposal to help you feel better and fight your arthritis pains. Contact us today at 651-644-7207 to make an appointment, and feel the benefits of our natural pain relief solutions.