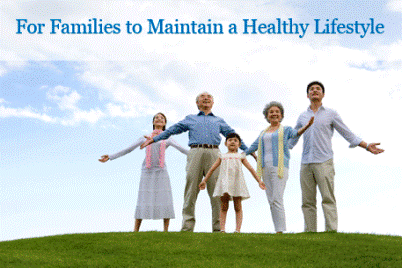 St. Paul Chiropractic and Natural Medicine Center can help you improve your immune system with regular chiropractic adjustments. People with limited information about chiropractic medicine may express doubt about chiropractic's ability to improve your immune system and prevent sickness. If the extent of your knowledge of chiropractic medicine extends only to the spinal adjustment for back injuries, it is understandable that you may not see the connection between chiropractic treatments and overall health. However, just as we understand that a car's suspension system is connected to the car's steering system, it is also true that the human body's immune system is connected to and is affected by, other systems of the body. Here is how:
Our society is used to thinking of our bodies as complex biological structures. You may even understand that the body is a complex machine that is composed of a number of different systems. What may be less familiar is that the body is also a source of energy. Chiropractic medicine is an effective means of helping the body regain optimal balance of energy when one or more things have caused it to go out of balance. Your body is a source of various energies (from muscular energy to emotional/psychological energy, among others), and treating your musculoskeletal system with treatments such as spinal adjustment or massage therapy will release energy, tension and encourage healing.
Positive Impact of Chiropractic Adjustments on Your Overall Health
Just as a healthy diet has a direct impact on your day-to-day health, regular chiropractic adjustments can also improve your day to day health. When you schedule regular appointments that help your physical body get back into balance, the other systems of your body are strengthened and encouraged to heal. Most of us understand the positive impact that physical exercise has on our immune systems, and chiropractic adjustment serves a similar function. Chiropractic adjustment prepares our bodies for physical exercise and helps them recover from it, which in turn boosts the immune system. When our immune system is strong, we are better able to avoid illness and overcome it more quickly when we are infected.
Experienced Chiropractor in St. Paul, MN
Good chiropractic care is good overall health maintenance, and our team is committed to providing our clients with the tools to create the best possible balance in their lives. Chiropractic adjustment is an important component in preventing illness and recovering faster when illness strikes. Call St. Paul Chiropractic & Natural Medicine Center at 651.644.7207 to schedule an appointment.