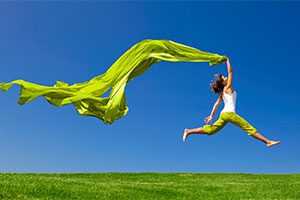 Are you tired of relying on expensive and often addictive medication to deal with chronic pain? If so, why not give the team at St. Paul Chiropractic & Natural Medicine Center a call today. We have a team of medical professionals focused on natural medicine. Whether you're in need of chiropractic care, massage therapy or physical therapy, we'll be happy to provide you with a complimentary consultation to discuss all your health needs.
Live Pain Free Without Drugs or Surgery!
How Chiropractic Care Can Help Reduce Pain
Chiropractic care is a form of natural medicine that has been shown to offer significant benefits for those dealing with chronic pain. When you come in for a chiropractic exam, your chiropractor will first do a physical exam as well as some additional tests to help diagnose your pain. Once you've been diagnosed with a certain pain condition, your chiropractor will then develop a treatment plan. Your treatment plan could include manual therapies, spinal manipulation as well as therapeutic exercises. Chiropractic care has been shown to offer benefits for individuals dealing with chronic pain due to conditions such as:
Whiplash
Herniated disc
Back pain
Degenerative disc disease
Sciatica
Kyphosis
Neck pain
Joint pain
Carpal Tunnel Syndrome
IT Band Syndrome
Sports Injuries
Auto accidents
And many other conditions
Massage Therapy for Combating Chronic Pain
Massage therapy is another way to help reduce pain for a wide array of different conditions. Our massage therapists can tailor your treatment plan based on your unique condition. As is the case with all our medical professionals, our medical therapists will talk intimately with you prior to your massage session to determine a plan that will help to make you live a fuller, more pain free life. Whether you're looking for a long-term massage therapy plan or simply an occasional massage, the team at St. Paul Chiropractic & Natural Medicine Center is more than up to the task of helping you reduce chronic pain so that you can finally have a good night's sleep again.
Live Pain Free Again with the Help of St. Paul Chiropractic & Natural Medicine Center
It's time to say goodbye to pain thanks to a holistic approach to your overall health. Whether it's through chiropractic care, massage therapy, physical therapy or any of the other services we provide, it's always our goal at St. Paul Chiropractic & Natural Medicine Center to help you get back to living the life you love. To learn more about our natural medicine approaches or our medical providers, feel free to reach out to our team by phone today at 651-644-7207.