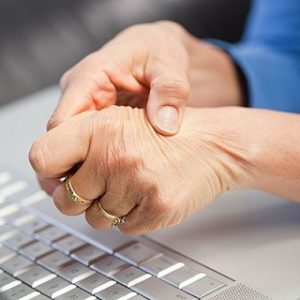 Do you or someone that you know struggle regularly from the pain caused by arthritis? Many individuals struggling with arthritis are prescribed medication to help alleviate the pain and symptoms of arthritis. Sometimes these medications work and other times they don't. Rather than relying solely on temporary pain relief options, our team at St. Paul Chiropractic & Natural Medicine Center is here to help you achieve effective arthritis pain relief. Your goal of improving your quality of life can be achieved by partnering with our experienced medical professionals.
It is truly amazing how much of your body is impacted by the state of your spine. If your spine is not in proper alignment, it could be causing your arthritis pain to flare up. Our chiropractors are here to help get your spine and rest of the body back into proper alignment through our highly effective chiropractic adjustments and manipulations. Our treatment will help remove tension and pain in your neck, back and other areas impacted by your arthritis.
Massage Therapy For Arthritis Relief
Another great holistic treatment method to help those suffering from arthritis achieve pain relief is through our massage therapy services. Our trusted massage therapists will pinpoint the areas causing your pain and will work to reduce any strains, tension, stiffness, inflammation, etc., that you may be experiencing. Not only will our effective massage therapy help reduce the pain that you are experiencing from arthritis, but it will also help improve your overall mobility as well.
Chiropractic Care For Arthritis Relief
Arthritis comes in various forms which means that one treatment plan cannot work for every patient. To ensure that you are achieving the most effective arthritis pain relief, our staff is committed to creating a personalized arthritis treatment plan just for you. Depending on your pain, location, and other factors, we'll work to improve your quality of life now and into the future.
Arthritis is a condition that will not go away. To help manage your pain and improve your daily quality of life, our team at St. Paul Chiropractic & Natural Medicine is here to provide you effective arthritis pain relief. Using chiropractic care and massage therapy services, we'll develop a personalized arthritis treatment plan specifically for you. To schedule an appointment with our holistic focused staff, give us a call today at (651) 644-7207 or email info@stpaulnaturalhealth.com.