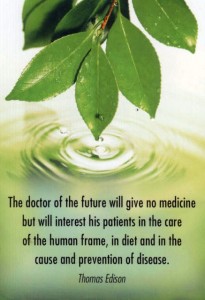 Pain medication can always provide temporary pain relief from chronic or temporary conditions. Essentially, all that the medication does is hide the pain. So, instead of relying on a fresh dose of pain medication every 4 or so hours, consider trying alternative medicine solutions that aim to provide natural pain relief for whatever condition you may be dealing with. If you live around Saint Paul, MN, our team at St. Paul Chiropractic & Natural Medicine Center is your perfect partner.
Quality of life should be a top priority for all Americans. Most of us strive to live a long, fulfilling life. Unfortunately, some of us are stuck dealing with chronic pain that just will not seem to go away. That is until you give our natural medicine services at St. Paul Chiropractic & Natural Medicine Center a try. Our alternative medicine focus pulls patient's away from relying on pain medication and helps them heal naturally through the following services:
● Chiropractic Care – This type of medicine focuses on healing the musculoskeletal and nervous systems. Over the years, chiropractic adjustments have been found to work well with relieving pain from a wide range of conditions including arthritis, pregnancy, headaches, whiplash, back pain, etc. Spinal adjustments help to bring the body back into proper alignment, which in turn provides natural pain relief.
● Massage Therapy – Everyone loves a nice massage, right? Gaining natural pain relief from a massage makes it even more appealing! At St. Paul Chiropractic & Natural Medicine Center, we have highly skilled massage therapists that will develop a treatment plan to help you achieve long term pain relief. We are here to help if you are dealing with a minor injury that may be quick to fix, or if you have a chronic condition where a long term massage therapy treatment plan is your best option. In fact, massage therapy can even help individuals dealing with things like stress, anxiety or depression. Use this time with our massage therapy team to relax and forget about life's stressors!
If you are ready to put down the pain medication in 2017 and pursue natural pain relief for your medical condition, our team at St. Paul Chiropractic & Natural Medicine Center is here to support you every step of the way. If you are in the St. Paul, MN area, give us a call today at (651) 644-7207 or email info@stpaulnaturalhealth.com to set up a free consultation with our alternative medicine staff.