Online Ordering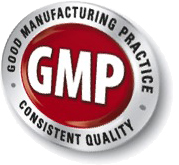 We commit to providing our patients with only the highest quality supplements that are guaranteed pure, safe, and clinically effective.  Quality does matter.  We use products manufactured in GMP-certified facilities.  Failure to use quality products places you at risk of having an adverse event from a contaminant in the product, or not achieving the clinical results you are desiring.
We have made it easy for you to order high quality supplements.
Online Ordering
To place your orders online visit Nutri-Dyn and set up a new account as a patient.  Use Account Number 791605 to set up your account.  Orders placed online will be shipped directly to your door.  There are many advantages to online ordering including:
Convenience of ordering when you need to…24 hours a day…7 days a week.
Buy and use products that are specific to your needs and may not be carried in our office directly.
No sales tax is applied when ordering online to help you save even more.
Orders greater than $300 receive free shipping, otherwise shipping is a flat-rate of $8.
Contact St. Paul Chiropractic & Natural Medicine Center today to learn how to implement foundational wellness in your life. We proudly serve patients in Saint Paul, Minnesota.