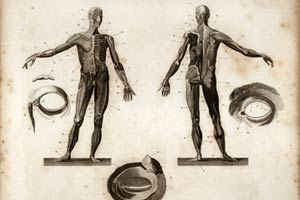 Chronic back and neck pain can affect your daily life. This pain can be felt every time you take a step, shift your weight or pick up even a small item off of the floor. Finding a treatment option that works for you can be equally challenging. St. Paul Chiropractic & Natural Medicine Center now has a spinal decompression table that offers a new and innovative treatment option for clients who suffer from back pain, neck pain and sciatic pain including spinal disc conditions like herniated discs, bulging discs and degenerative discs.
Safe and Non-Invasive Back Pain Relief
Spinal decompression treatment is a non-invasive way to elongate and stretch your spine to promote increased blood flow, relieve disc related pain and promote your body's own healing mechanism. This treatment is non-surgical and can provide very fast relief from your chronic pain. Our staff uses this for clients who may not have had success with traditional chiropractic adjustments, massage therapy, and other treatments have not been able to provide complete relief.
Our motorized decompression table is used for this treatment. A chiropractor will very slowly stretch your spinal column to reduce the pressure on your discs that sit between your vertebrae. We use a computer system so that we can be precise and target the affected area effectively. This treatment helps your protruding disc go back into place by increasing the blood and oxygen flow to the area, which promotes healing and tissue repair.
Spinal Decompression Therapy in St. Paul, MN
This treatment is gradual and tailored to your specific back pain, your weight, and your level of sensitivity. We take great care to keep you comfortable during this treatment. The computer system will continuously monitor your spine and how it is responding to the gradual stretching and can adjust the force so that you can stay relaxed. You will also be able to activate a patient safety switch if the procedure becomes uncomfortable at any point. For most of our clients, the decompression treatment is painless and actually provides results quickly, you may even feel relief during the treatment session. Each session will last about 30 minutes and while you may feel immediate relief, we usually recommend 10-20 sessions over a 4-6 week timeframe.
St. Paul Chiropractic & Natural Medicine Center is always looking for ways to help you relieve the pain you are feeling without surgical intervention. The decompression table is our latest addition to our clinic. It is safe, effective and an excellent option for those looking for relief from herniated discs, bulging discs and degenerative discs. For more information about the decompression table or to schedule an appointment, give us a call at 651-644-7207.