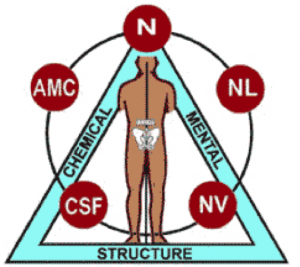 At St. Paul Chiropractic & Natural Medicine Center, our focus is always on you. Since the year 2000, we have been providing chiropractic care and other natural medicine services to our patients in St. Paul, MN, allowing them relief from their ailments. We have several different specialized techniques to help provide natural healing and wellness. One of those techniques includes Applied Kinesiology.
What is Applied Kinesiology? If we break the term down, most of us are familiar with the term, Kinesiology. This happens to be the study of movement or biomechanics. This field of study focuses on the human body, understanding how each muscle, tendon, organ and even nerve is linked together. Applied kinesiology is very similar to this except it puts biomechanics into action. Applied kinesiology looks at muscle strength testing and serves as a method to help diagnose and treat patients. We look at your different muscles with an understanding that they are linked to particular areas of the body, including your organs and glands.
Why Use Applied Kinesiology?
So how exactly does applied kinesiology work? As we are evaluating your muscles, let's say we find a weaker muscle. This can indicate to us that there may be something deeper going on. If we can link your weakened muscle to an organ or gland, perhaps we can find its problem and get you on the path to wellness. In the past, we have seen weakened muscles due to nerve damage, chemical imbalances, nutritional deficiencies and reduced blood supply to those areas. This means that we can treat those nervous system problems and help your body correct its own imbalances, all while doing it without invasive techniques. This can be done through lifestyle changes and proper chiropractic care. In fact, to even utilize applied kinesiology, most chiropractors must first be trained and certified as a chiropractor. Before you can even begin to learn applied kinesiology, knowing your trade should always come first.
Ready to learn more about applied kinesiology? At St. Paul Chiropractic & Natural Medicine Center, we are here to answer all of your questions and make you feel as comfortable as possible. Utilizing natural, holistic techniques helps us to treat you in ways you never thought were possible. For more information about applied kinesiology in St. Paul, MN, contact your team of professionals today at 651.644.7207 or send us an email with questions at info@stpaulnaturalhealth.com.