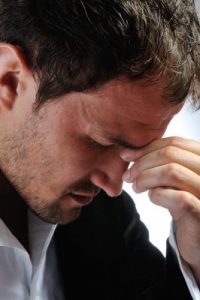 Do you or a loved one struggle with vertigo? The dizziness that comes with vertigo can be difficult to manage. Did you know that chiropractic manipulations can help with your vertigo naturally, without having to rely on medication? If you are in the St. Paul, MN area, look no further than St. Paul Chiropractic & Natural Medicine Center to help you manage your vertigo holistically.
Effective Chiropractic Treatment for Vertigo
Vertigo is a condition that comes from your body experiencing faulty movement patterns. Your joints may be moving one way, while your brain thinks that it is moving the other. This is what is known as cervicogenic vertigo. This can cause dizziness and a lack of balance for individuals of all ages. The good news is that chiropractic treatment from our experienced medical team at St. Paul Chiropractic & Natural Medicine Center is an effective treatment plan to help you manage and overcome vertigo. Through our chiropractic manipulations and adjustments, you or your loved one struggling with vertigo will finally be able to experience natural relief from this condition.
Combining Chiropractic Care & a Healthier Lifestyle
Chiropractic care is a great treatment option to consider for your vertigo needs, but it can become even more effective if you pair it with a healthier lifestyle. Our crew at St. Paul Chiropractic & Natural Medicine Center will not only incorporate chiropractic services to help with your vertigo, but we'll also recommend a healthier diet as well. This combination is the perfect way to achieve natural relief from vertigo once and for all! We can help you with your diet, eating habits, as well as caffeine and alcohol intake. In turn, you'll surely notice a positive change to your overall health. To top things off, we may even incorporate other natural treatment options such as massage therapy or weight loss to help you get your body back to 100%.
If you or someone you love is having difficulty managing their vertigo, it's time for them to seek some assistance. If you are in the St. Paul, MN area, there is no better crew to help manage your vertigo symptoms than our staff at St. Paul Chiropractic & Natural Medicine Center. As a vertigo chiropractor, we have effective treatment options to help you achieve relief from this frustrating condition naturally. To learn more about our vertigo chiropractic treatment options, give us a call today at (651) 644-7207 or email info@stpaulnaturalhealth.com.