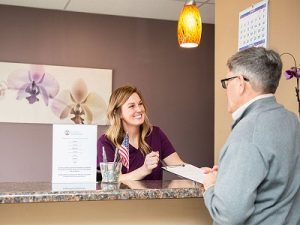 St. Paul Chiropractic & Natural Medicine Center has continued to operate, providing safe treatment for a wide variety of injuries including work injuries, repetitive use injuries, sports injuries, headaches, migraines, and car accident injuries. We also treat more chronic conditions such as arthritis and address long term health issues.
Chiropractic Treatments
During this time of uncertainty, we have continued to treat our patients with additional safety protocols in place that protect both patients and staff. In order to maintain social distancing guidelines, we require appointments for our clients (no walk-ins) and have implemented careful safety and cleaning procedures between each and every client. We close for an extended lunch period in order to thoroughly clean the clinic. We now have appointments available Monday through Saturday of each week and evening and weekend hours to meet our client needs.
There is no reason to delay an appointment with our staff. Chiropractic adjustments, massage therapy, nutritional counseling, weight loss guidance and nutritional supplements are our areas of clinical focus. We often recommend a combination of treatments to relieve the pain, stiffness and discomfort that you are feeling and allow you to achieve your optimal health. Our staff is caring and compassionate and will truly listen to your health history and what has brought you in. You will find a true partner when you walk through our doors.
Reduce Pain And Feel Better With Natural Health Strategies
As the name of our clinic indicates, we are focused on helping clients achieve their health goals in a natural way. We realize you may have relied on over the counter pain medicine in the past, but we strive to treat the real issue causing your pain, rather than just masking it. We also believe that many conditions can be treated successfully without surgical intervention. Embracing your health is a great first step toward feeling better. Our staff understands how stressful the last two years have been and want to help you move forward toward a more positive baseline for your overall health. For more information or to schedule an appointment, give us a call 651-644-7207.