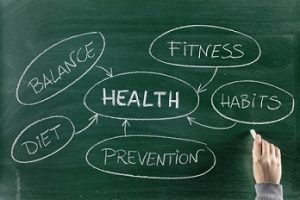 You only have one life and one body, so it is important to take care of yourself and stay in good health. This can mean eating well, exercising, and other self-care strategies. Sometimes, however, pain, discomfort and stiffness can get in the way of you being able to reach your optimal health. When this happens, weeks or months pass and you can find yourself struggling more and more. This is exactly where St. Paul Chiropractic & Natural Medicine Center can help. We offer a variety of ways to help you achieve your health goals by offering nutritional guidance, weight loss, massage therapy, exercise instruction and rehabilitation, chiropractic adjustments and other natural medicine therapies.
Non-Invasive Treatment Options To Achieve Optimal Health
For most people, reaching your goals for optimal health takes a combination of strategies. The staff at St. Paul Chiropractic & Natural Medicine Center can complete an initial consultation, including a quick health assessment and help develop a personalized treatment plan to help you relieve any pain and discomfort you are feeling, and improve your flexibility and range of motion. We may recommend massage therapy, chiropractic adjustments, nutritional changes and specific exercises that will strengthen target areas in your body. We have been serving the St. Paul, Minnesota community since 2000 and our ultimate goal is improving your overall quality of life. We accept most insurance plans and can even work directly with your insurance provider about coverage questions.
We have helped clients with back, neck, knee and shoulder pain, headaches, sciatica, sports injuries, car accident injuries, work injuries, carpal tunnel syndrome, poor sleep, fibromyalgia, chronic pain, Crohn's disease, joint pain, inflammation, and even poor sleep. Our staff has a passion for helping clients achieve optimal health and we understand that every person's needs are different. Rather than relying on pain medication and surgical intervention, our natural treatment options address the root of your issue and allow your body to begin to heal so that you can feel better without simply masking the pain and discomfort.
Take Control Over Your Health
The staff at St. Paul Chiropractic & Natural Medicine Center believes that everyone deserves to live pain free. This can be achieved by living each day in a healthy way. We use nutritional counseling, chiropractic care, massage therapy, and natural medicine techniques to help our clients achieve optimal health. For more information about our services, give us a call at 651-644-7207 to schedule an appointment.