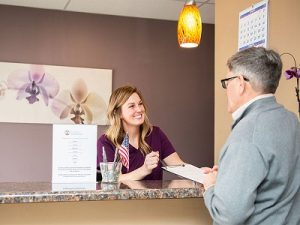 Whether you have recently suffered an acute injury and your pain is severe and new, or you have suffered with chronic back and/or neck pain for weeks, months or even years, you can find relief. St. Paul Chiropractic & Natural Medicine Center specializes in helping our clients reduce their pain and find optimal health and wellness, without invasive treatment. We have experience with helping clients with back pain, headaches, neck pain, chronic conditions like arthritis, sciatica, sports injuries as well as workplace injuries and auto accident injuries. We work to treat your injury at the source and help you achieve a higher quality of life.
Non-Invasive Treatment For Reducing Pain
Feeling pain each and every day (and night) can be overwhelming, frustrating, and debilitating. Our team will never underestimate this aspect of pain management. We realize that every single one of our clients' history is unique so we will listen to you, take your symptoms seriously and we will not minimize the impact on your daily life. You will not find a staff that has more compassion and drive to help you. We also bring skill, training and have built trust with our clients and our community. We opened our doors in St. Paul in 2000 and have a passion for helping clients in our area.
We use a combination of natural treatment options to treat the issues you face and help relieve your pain. This may include chiropractic adjustment, massage therapy, decompression therapy, exercise instruction/rehabilitation, nutrition and weight loss to meet your health challenges. Our treatments do not rely on invasive procedures, surgery or pain medications that can have significant side effects or not actually treat the problem at the source. Our treatment options encourage your body's own healing mechanisms to kick in, prevent future injury and make you stronger. Our individualized treatment plan will relieve the pain you are feeling and also put you in a positive for a healthier future overall.
Achieve Optimal Health With Chiropractic Care, MN
Our clinic is accepting new patients and accepts most insurance plans. We will start with a full initial consultation to fully understand the issues that you have so that we can understand your goals for your health and develop a strategy for alleviating the pain that you are feeling. To speak with a member of our team or to schedule an appointment, give us a call at 651-644-7207.