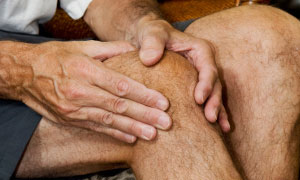 From career athletes to those playing sports for leisure, when you are out of the game, it can be devastating. No matter what stage of your sport you may be in, a sports injury can happen. This doesn't mean that all of your hard work, training and dedication was for nothing. At St. Paul Chiropractic & Natural Medicine Center, we are here to get you back into the game and crush your goals once again. We have all of the resources you need to diagnose, treat and prevent your injury from ever happening again.
Effective Sports Injury Therapy
After a sports injury, it's natural to want to rush the healing process. At St. Paul Chiropractic & Natural Medicine, we want to help alleviate your pain and suffering. We have certified chiropractors that have both the training and experience to accurately diagnose and treat your specific ailment. We aim to target your problem areas and rigorously work to get you back out doing what you love as quickly and safely as possible. Our team here offers a plethora of resources that can be customized to fit your needs. From chiropractic adjustments and massage therapy to natural medicine and applied kinesiology, we are here to help you through this.
Why Chiropractic Care For Sports Injuries?
Sustaining any type of bodily injury will inevitably reduce your mobility and ability to play the sport you love. Your back and spine do an inconceivable amount of work while playing sports. It supports your weight and enables your movement. So, when there is any type of pain, correcting and realigning your spine can play a major role in healing. Through personalized chiropractic treatments, we help to reduce the severity, duration, and frequency of your pain.
Preventing Sports Injuries With Therapy
After your injury has healed, many of our career athletes have decided to optimize their physical training by adding our chiropractic services into their regiment. We work with all types of athletes, creating plans that have clear and attainable goals which result in optimal health for them. We have the right professionals, right mind set and the right state-of-the-art equipment, giving you all of the resources to restore your strength and then sustain it.
For more information about our sports injury therapy here at St. Paul Chiropractic & Natural Medicine Center, give us a call today. Contact us today at (651) 644-7207 or send us an email at info@stpaulnaturalhealth.com to learn more about our effective treatment options.