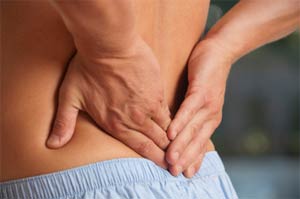 A human's central nervous system is protected by the spinal cord, which is a marvel of nature. The spine is composed of bony structures, known as vertebrae, which protect the spinal cord. In between each vertebra is a softer, more pliable component known as a disk, which serves to cushion the vertebrae and prevent direct contact between them. The structure of the spine is surrounded and supported by various muscles, which allow us to sit and walk upright. As incredible as the spinal structure is, it is still not immune to occasional issues and malfunctions, but fortunately, St. Paul Chiropractic & Natural Medicine Center is here to help you when something goes wrong.
Reasons Why Your Spine May Be Out Of Alignment
There are many reasons why the spine can go out of alignment and cause some measure of pain and discomfort. One common reason is misalignment of the vertebrae. A familiar manifestation of vertebral misalignment is muscle spasms, which are a painful contraction of the muscles that support the spine. It is possible to incur an injury to one or more of the muscles that support the spine, and it is also quite common for the pain that you feel as muscle spasms is an indicator of misalignment of the vertebrae.
Correct alignment of the spine is something unique to all of us but ensuring that our spines remain in optimal alignment requires the assistance of a professional service like St. Paul Chiropractic & Natural Medicine Center. If you have been feeling anything from low level discomfort to debilitating pain in your back, we can help you. It is important to know that if your pain is located in the muscles surrounding your spine, the pain may still be extreme. In other words, muscle spasms can be every bit as painful and debilitating as a problem in the spinal column itself. We can certainly help you with pain that is experienced in the muscles, but because the muscular and spinal column systems are interrelated, the most effective treatment includes addressing both.
Chiropractic Adjustment For Back Pain In St Paul MN
If you have never experienced chiropractic adjustment–the process of realigning the vertebrae of the spinal column–you may be experiencing a measure of anxiety about the treatment. But a significant aspect of our work is to help you understand the nature of the treatments we offer, and chiropractic adjustment is a pain free procedure that offers relief of back pain, and very often that relief is felt immediately.
If you have questions about the benefits of chiropractic adjustment or to schedule an appointment, call us at (651) 644-7207.