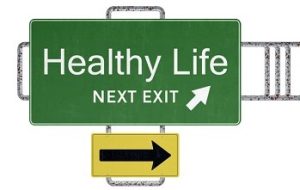 If you struggle with chronic pain, it likely impacts every single day of your life – maybe even every time that you move. Over time, it limits your range of motion, flexibility and your quality of life. Pain can come from a chronic illness like arthritis, from a sports injury, from a fall at work, or from a car accident. Sometimes, the cause of your pain is unknown, which can add a layer of stress to the treatment plan. You deserve to live a life pain free and there are treatment options for those with an acute injury or chronic pain to heal, get stronger and achieve optimal wellness.
Strategies For Reducing Pain
St. Paul Chiropractic & Natural Medicine Center specializes in helping our clients find relief from pain. We put an emphasis on treating your pain at the source and developing an individualized treatment plan that does not rely on over-the-counter pain medications that mask the pain. Our treatment options will attack the cause of the pain and promote healing so that you can improve your range of movement, flexibility and quality of life. The more you move, the less pain and discomfort you will feel. We will work to get you back to a way of life that you are used to.
Our staff uses a wide range of non-invasive treatment options to address pain. Chiropractic adjustments that align your spine and vertebrae are highly effective and promote your body's own healing mechanisms to work. In addition, massage therapy can reduce inflammation and relax your muscles which also helps decrease your pain. We can also provide nutritional advice which can accelerate your recovery. These treatments used together can work quickly, minimize your pain and improve your overall health.
St Paul Minnesota Chiropractor Treating Pain
We understand that you may have been seeking relief from your pain for many weeks, months or even longer. We realize that you may have seen many health care providers and feel uncertain about your ability to heal and achieve improved quality of life. We will listen to your concerns, gather information about your health history so that we can address the issues that have led you to this moment. Our commitment to you and your health will be clear the moment that you enter our clinic.
Pain is not something that should define you or something that you should have to live with. Call St. Paul Chiropractic and Natural Medicine Center 651.644.7207 for an appointment.