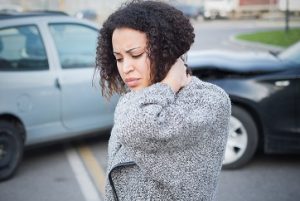 When the weather turns colder and daylight becomes scarcer, we naturally find ourselves wanting to sleep more. Many people sleep on mattresses and use pillows that provide inadequate support. The consequences of these practices can vary, of course, but for some the consequences are severe. Sleeping on a pillow that encourages craning your neck can result in occasional to regular neck pain, and the frequency of your neck pain can also influence the severity of the pain you experience. St. Paul Chiropractic & Natural Medicine Center can help relieve your pain, and we can also realign your spinal column by providing non-invasive treatments like a chiropractic adjustment and/or massage therapy.
Non-Invasive Neck Pain Treatment Options
The most common causes of neck pain that results from a mattress or pillow issue are muscle pain and disk compression. By realigning the spinal column, we help relieve the stress on the muscles that support the spine and restore the balance in your vertebrae. If your spine is out of alignment, it is possible for the disks in between the bony structures that are your vertebrae to become compressed. In more severe circumstances, the disks, which provide cushion in between the vertebrae, can become compressed. Compression can result in a pinching of the disks, which can range in severity from bulging to herniating to rupturing. Our goal is to restore the health of your disks in such cases by restoring the balance in your spinal column.
Chiropractic Treatment To Reduce Neck Pain
It is possible for your pain to originate not in your disks or vertebrae, but in the muscles that support your neck and head. If you are experiencing pain in the muscles in and around your neck, there is almost certainly an issue related to the alignment of your spine, so a chiropractic adjustment is almost always warranted. In addition, a massage can also help relax those muscles and relieve your pain. Restoring proper alignment to your spinal column and relaxing your muscles lessens and often eliminates the painful spasming of muscle tissue.
Chiropractic care is ideal for restoring balance to your spinal system, which is essential to optimal overall functioning of your entire body. Sleep is also an essential, and often underappreciated, aspect of the human experience. Receiving a chiropractic adjustment or a therapeutic massage from St Paul Chiropractic & Natural Medicine Center allows you to live better, feel more rested more consistently, and wake each morning with a better chance of being free of neck pain. Call us at (651) 644-7207 and we will be happy to help you.