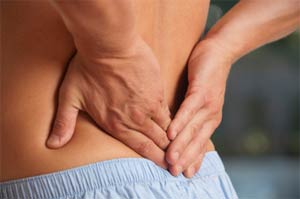 Have you struggled with back or neck pain for weeks, months, or even years? Back and neck pain can be felt every time you take a step, every time that you turn around, and sit down. It is the kind of pain that is difficult to manage, and it can be extremely persistent. The team at St. Paul Chiropractic & Natural Medicine Center offers a wide variety of treatment options for back and neck pain including a new and innovative treatment called decompression therapy. Decompression therapy is a non-invasive treatment option that elongates and stretches out your spine in order to promote increased blood flow, relieve disc related pain and promote your body's own self-healing mechanism and decrease your chronic neck and back pain.
How Does Decompression Therapy Work?
Spinal decompression therapy is generally used for clients who have not had success with other treatment options. For many of our clients, they have tried so many things either with only moderate success, short term success or no success at all. Our spinal decompression table is used by our experienced chiropractor to very slowly stretch your spinal column so that the pressure on your discs is reduced. We use a computer in order to be able to target the specific area effectively and carefully. This computer system continuously monitors how your spine is responding to the slow stretching, so that it can adjust the pressure and the force allowing you to stay relaxed. Decompression therapy increases the blood flow and oxygen to the affected area, encouraging tissue repair and healing. As a result, it can even help a protruding disc go back into place.
Relieve Your Back Pain And Promote Healing
This non-invasive treatment for back and neck pain is pain-free, and patients generally feel relief very quickly. Most importantly, this treatment option is non-surgical and also does not require the constant use of pain medications. You can expect each decompression therapy session to last about a ½ hour, and we generally recommend our clients undergo 10-20 sessions over about 4-6 weeks. This is a safe, new treatment option for those who continue to struggle with back pain. We can help you regain your range of motion and reduce your pain so that you can resume the daily activities you love.
For more information about our decompression therapy, give our staff at Catalyst Chiropractic & Rehab a call at 651-644-7207 to schedule an appointment.