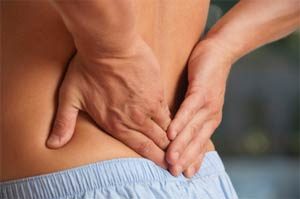 Back pain can interfere with your daily life and leave you wondering if you will ever feel normal again. Treating back pain takes many forms and can sometimes be difficult for health care providers to treat. One common dilemma faced by individuals with back pain is how aggressive to treat the injury. If you have been advised by a physician that you are a good candidate for surgery, you may want to think through your options before you decide. You may also benefit from non-invasive back pain relief. St. Paul Chiropractic & Natural Medicine Center offers a wide range of non-invasive treatments for even the most complex cases.
Your back supports every single move you make, so when you suffer an injury or have chronic back pain, you feel it constantly. It can be easy to become desperate for a quick and long-term solution like pain medicine and/or surgery to relieve your pain. The team at St. Paul Chiropractic & Natural Medicine does not discount the effectiveness of more invasive treatments but offers non-invasive options that are highly effective for many of our clients. When you visit our St. Paul, MN clinic, you will quickly realize that our team works hard to get to know you and your symptoms. We spend time listening to you, completing an exam and developing a personalized treatment plan that will target your specific area(s) of pain.
Non-invasive Treatment Options for Back Pain in St. Paul, MN
Back pain can be caused by a car accident, a fall, repetitive movement, lifting incorrectly, or even not moving enough. In many cases, the team at St. Paul Chiropractic & Natural Medicine Center may begin by recommending chiropractic adjustments, which can help with spinal misalignment, acupuncture and/or massage therapy. Not only can these non-invasive treatments actually reduce your back pain, but they encourage your body to work to heal itself as well, which can also benefit your entire body. In addition, they allow your body to release endorphins, which are the brain's natural painkillers.
There are certainly instances in which surgery and pain killers are the best course of treatment. Our staff will be honest and upfront with you about our recommendations so that you can weigh them and make the best decision for you. For more information about non-invasive treatment options for your back pain, call St. Paul Chiropractic & Natural Medicine Center at 651-644-7207 or email info@stpaulnaturalhealth.com.