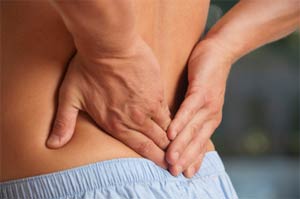 Have you suffered an injury on the athletic field? Do you struggle daily with neck or back pain? If you are currently dealing with pain from a bodily injury, our team at St. Paul Chiropractic & Natural Medicine Center is here to provide you with natural relief from a bodily injury right here in St. Paul, MN. Yes, you can achieve relief without having to rely on pain medication or an invasive procedure, and our team is here to help you achieve that goal!
Far too often, medical professionals recommend that you seek relief through pain medication or an invasive procedure before they provide you any natural relief options. Our medical team, on the other hand, recommends natural treatment methods designed to help your body heal on its own. Depending on your bodily injury, we may incorporate one or many of the following natural treatment methods:
Natural Treatment Methods
● Chiropractic Care – This form of natural medicine has become more popular than ever before as individuals place a stronger emphasis on natural relief. Through effective chiropractic adjustments and manipulations, our chiropractors will get your spine and the rest of your body back into proper alignment. This treatment will help reduce the pain and tension that you are dealing with. Additionally, studies have found that chiropractic care can speed up the recovery process as well.
● Massage Therapy – Our massage therapy services are much more than just a basic massage. Our massage therapists are great at pinpointing the pain, reducing your stress and tension and even helping you mentally as well. We're proud to offer a $59 introductory massage option, so what do you have to lose?
Bodily Injuries Treated
Our holistic medical team is proud to treat a wide range of bodily injuries each and every day. Some of the common bodily injuries that we can treat naturally include:
● Bodily Injury from an Auto Accident
● Whiplash
● Sports Injuries
● Back Pain
● Neck Pain
● Headaches and Migraines
● Sciatica & Leg Pain
● Many More!
Personalized Treatment Plans
Another unique characteristic about our dedicated staff is that we offer personalized treatment plans where we meet you exactly where you are. No one treatment plan will work for every patient. For that reason, our staff takes the time necessary to determine your specific bodily injuries so that we can create a unique natural treatment plan designed just for you.
If you are in the St. Paul, MN area and are looking for natural relief from a bodily injury, stop by St. Paul Chiropractic & Natural Medicine Center today. To schedule an appointment with our holistic team, give us a call today at (651) 644-7207 or email info@stpaulnaturalhealth.com.