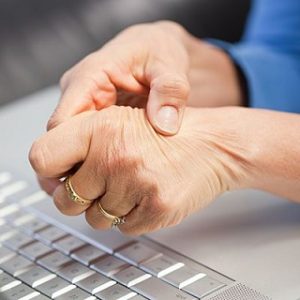 Arthritis is one of those medical conditions that just never seems to go away. If you are someone that has been dealing with arthritis pain for years and are sick of trying to rely on pain medication for your pain relief, our team at St. Paul Chiropractic & Natural Medicine Center is here to help. We proudly offer natural treatment for the arthritis pain that you have been experiencing for so long.
Currently, you may feel like you'll never be able to experience pain relief from the arthritis that you deal with on a daily basis. Maybe you feel like the stiffness that brings you down is something that you just have to get used to. The truth is that less pain and reduced stiffness is achievable with the right treatment plan. Through our effective chiropractic care and proven massage therapy, we can help you get back to living life where the arthritis pain isn't overwhelming. Our holistic treatment options are designed to reduce the pain and stiffness, while also relieving the stress you are experiencing both mentally and physically.
Less Pain And Reduced Stiffness Is Achievable
If you're dealing with arthritis pain in the neck or back region, a chiropractic adjustment may be just what you need to achieve natural pain relief. Additionally, a misaligned spine could be making your arthritis pain worse. Through our chiropractic treatments, our medical professionals will get your spine back into proper alignment to help reduce the pain you have been experiencing. Some of our clients use chiropractic treatment as a maintenance method to help them minimize the symptoms of arthritis.
Massage Therapy For Arthritis Pain
Another great way to achieve pain relief from your arthritis is through our massage therapy services. We will focus on the areas causing you pain and help relieve the tension that you are experiencing. If you are dealing with sore and inflamed joints, which is a common symptom of arthritis, our massage therapy treatment can help you relax, achieve pain relief and increase your mobility as well.
You don't have to live every day in pain from your arthritis. There is no better time than now to grab a hold of the pain caused by arthritis, and our team at St. Paul Chiropractic & Natural Medicine Center is here to partner with you every step of the way. Less pain and reduced stiffness are achievable by engaging in our chiropractic and massage therapy treatments. To schedule an appointment with our staff, give our team a call today at (651) 644-7207 or email us at info@stpaulnaturalhealth.com.