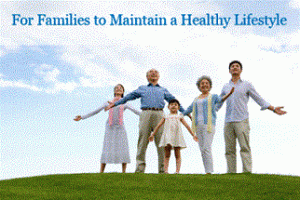 Looking for a way to treat your entire family holistically at one local medical practice? Well, that's exactly what you can do by teaming up with our staff at St. Paul Chiropractic & Natural Medicine Center. We are proud to offer chiropractic care for the entire family. No matter the age, chiropractic care has been proven to be an effective treatment option to help your body heal and recover naturally from an injury.
Your body can recover naturally with a little help from our medical professionals. Rather than committing to
an invasive procedure that requires a long, draining recovery, our chiropractic services can help your body heal and recover naturally.
Effective Holistic Treatment For All Ages
Our effective holistic chiropractic treatment works well for individuals of all ages. Do you have a child struggling with headaches? Did your teenager get injured playing their favorite sport? Are you or your spouse going through a pregnancy? Is your parent struggling with pain from their arthritis condition? These are all injuries or conditions that our chiropractic treatments can help with. Not only will your body heal naturally, but the recovery process may speed up overall as well.
Professional Chiropractic Adjustments
The purpose of our chiropractic adjustments is to get your spine back into proper alignment. Not only can our chiropractic adjustments help provide you natural relief from your injury, but there are additional benefits that arise from this type of treatment. These benefits of using chiropractic adjustments includes:
● Boosted Immune System – Your body's immune system can improve when engaging in our chiropractic adjustments.
● Strengthened Respiratory Circulation – These adjustments help boost blood flow in the body and can help with issues like asthma and allergies.
● Greater Flexibility – The stiffness and tightness that has developed over time can diminish thanks to our chiropractic adjustments. In turn, you'll experience greater flexibility.
● Quicker Recovery – Studies have found that chiropractic adjustments have a direct impact on the recovery process from an injury. Speed up your recovery with our effective chiropractic adjustments.
If you or someone in your family, regardless of age, is dealing with an injury that you are struggling to achieve relief from, our team at St. Paul Chiropractic & Natural Medicine Center is here to help. We are proud to offer family chiropractic care services that are centered around recovering and healing naturally from the injury or medical condition. To learn more about our family chiropractic care services that are effective for all ages, give us a call today at (651) 644-7207 or email info@stpaulnaturalhealth.com.