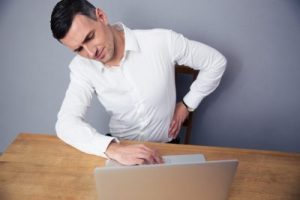 Looking for a way to achieve pain relief without having to go under the knife or rely on medication regularly? Laser therapy is a non-invasive medical technique that is becoming more and more popular with patients in the St. Paul, MN area. The great news is that our team at St. Paul Chiropractic & Natural Medicine Center specializes in laser therapy and is eager to introduce this holistic treatment option to you.
What is Laser Therapy?

By using highly intense light, this type of non-invasive therapy helps reduce pain caused by a recent injury or condition that you're dealing with. This type of therapy helps strengthen the impacted area of your body where the pain exists. Have no fear, laser therapy is not painful as the lasers easily pass through without breaking any skin.
Reasons to Consider Laser Therapy
There are quite a few reasons to consider trying laser therapy for the nagging injury or condition that just will not seem to go away. Laser therapy has been found to help reduce the recovery time from an injury, decrease the amount of pain that you experience and boost circulation around the injured area. The best thing about it is that it is a non-invasive option.
Trusted Laser Therapy Team
As an individual, we understand that choosing the right medical professional for your care is important. When it comes to laser therapy and other natural medicine solutions in St. Paul, MN, there is no better team than our staff at St. Paul Chiropractic & Natural Medicine Center. We have been caring for the St. Paul, MN community since 2000, and we plan to be here for as long as possible! Rest assured that your laser therapy treatment plan will be customized to your specific needs. Through this non-invasive treatment, we'll restore you back to full health before you know it.
So, if you're ready to tackle your nagging pain holistically, laser therapy is the perfect natural treatment option for you. When it comes to finding a medical practice that offers laser therapy services in St. Paul, you can't go wrong by choosing St. Paul Chiropractic & Natural Medicine Center. Our trusted laser therapy team is eager to help you achieve natural pain relief so that you can recover from your injury or condition more quickly. Give us a call today at (651) 644-7207 to request a laser therapy appointment today.