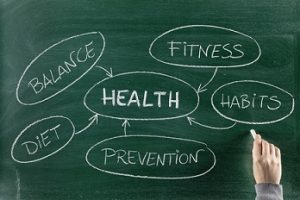 If you're experiencing back or lower extremity joint pain, pool exercises may provide relief. The techniques used in water therapy exercises for back pain include spa therapy, standing or floating pool exercises, swimming, and conditioning using specialized equipment, such as surgical tubing, flotation devices, and resistive devices for the hands or feet. Active water therapy exercises for back pain are diverse and should be tailored to the individual and his or her specific condition. Exercises range from simple routines performed in a shallow pool to conditioning using underwater treadmills and other high-tech equipment.
Pool Exercises And Chiropractic Care
Water exercises and swimming can support your chiropractic treatment. Pool exercises build and strengthen back muscles to improve posture and relieve back pain. However, you should wait 30 minutes after chiropractic therapy before performing any strenuous exercises.
Benefits Of Spending Time In The Water
There are many benefits to spending more time in the pool. Stretching and doing stroke exercises underwater can greatly reduce lower back pain and help you get back into shape. Being surrounded by a body of water helps reduce stress on your spine and joints. Additionally, just floating on water for a few minutes can provide many benefits and help reduce stress. For many, swimming is a great aerobic and strength conditioning exercise that's gentle on the back and the spine.
Pool Exercises To Reduce Back And Joint Pain
Following are some of the most basic movements to alleviate pain that one could do in a swimming pool. It is wise to consult with your physician, physical therapist, or chiropractic doctor before beginning any exercise routine.
● Walking through water: A great warm-up for other pool exercises as well because it gets your heart rate up and helps your body acclimate to the water environment.
● Swimming laps: You don't have to be a professional swimmer or know all the right strokes to still get a good workout by swimming laps. As you swim laps, keep your head, neck, and spine in a straight line.
● Knees to chest: Moving your legs through the water while maintaining a healthy posture can help your body stretch and flex in ways it may not be able to without the help of buoyancy and water resistance.
● Sit and balance: This exercise will engage your abs to promote balance and challenge you to practice proper posture with your muscles engaged.
● Water aerobics: Take a water aerobics class and learn more about how this pool exercise can help you gain strength and flexibility as well as relieve your pain.
Remember that back and joint pains are not conditions, but rather symptoms of a greater problem. If you or someone you know is living with acute or chronic back pain, know that there is a solution. Learn more about how St. Paul Chiropractic and Natural Medicine Center can aid in solutions to manage your back or joint pains by calling (651) 644-7207.