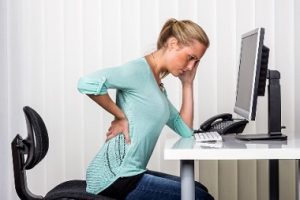 No one wants to think about being in a car accident, and many people dismiss the idea, saying that they are a cautious driver. The fact is that even the best drivers can be involved in accidents, where someone else was at fault. Regardless of fault, you need to be aware of some of the injuries that can occur, how to recognize them, and what to do if you fall victim to them.
Unfortunately, the average person does not seek medical attention after a car accident. Perhaps they don't feel any pain, perhaps it's that they get sidetracked with all the insurance paperwork and police reports, perhaps it's that they are just too busy making up for lost time and trying to put their lives back in order. This can prove to be a critical mistake! There are several injuries that can occur as the direct cause of the accident yet may not be felt for several days. This is because the body is still in shock from the trauma, and the adrenaline is kicking. The adrenaline response allows the body to perform while still in shock, without feeling real pains. Once the adrenaline backs off, the soreness ensues! But how much more damage have you put on your body by still functioning during this time? A simple consultation with a chiropractor can uncover bodily damage that may not be visible to you, at that time.
Why You Need A Chiropractor After Being In A Car Accident
Each patient will require different treatment plans, based on the types of injuries that present themselves during the consultation. In any case, the treatment plan will be non-invasive. It will not include any hospitalizations or surgeries, nor will it involve the taking of any prescription pain medications. If there are injuries that require such care, the chiropractic team will advise you of such and will refer you to your primary care physician.
If you have been involved in a car accident, consider your health first! Your ability to have a quick recovery can depend on how quickly you have your injury assessed and attended to. Don't risk suffering from long-term pains by failing to seek medical attention within a timely manner, following a car accident. Insurance companies are also less likely to compensate for treatment if it is not sought out in a timely manner.
Treatments Options That Are Non-Invasive
Let the chiropractic experts at St. Paul Chiropractic and Natural Medicine Center assess your condition following an accident. Treatment plans are tailored to meet your individual needs and can combine one or more of many services that are offered within the clinic. Call (651) 644-7207 to schedule a consultation, today!