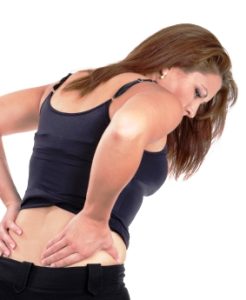 Welcome to St. Paul Chiropractic and Natural Medicine, where we prioritize your well-being through holistic and natural approaches to health. In this blog post, we will explore the incredible benefits of our spinal decompression services. Whether you're suffering from chronic back pain, herniated discs, or sciatica, our expert team is here to provide effective relief and help you regain your quality of life.
Understanding Spinal Decompression
Spinal decompression is a non-invasive, drug-free therapy that offers a safe and effective solution for various spinal conditions. It involves gently stretching the spine using advanced technology, such as a decompression table or device. By applying controlled traction, spinal decompression relieves pressure on the discs, vertebrae, and nerves, promoting the natural healing process. This therapy creates negative pressure within the affected spinal discs, allowing them to retract, rehydrate, and receive essential nutrients for repair. The increased circulation and oxygenation to the damaged areas facilitate tissue regeneration and pain reduction.
Relieving Chronic Back Pain With Decompression Therapy
Chronic back pain can significantly impact your daily life, limiting your mobility and affecting your overall well-being. Our spinal decompression services offer a non-surgical, drug-free approach to relieving back pain by targeting the underlying cause. By alleviating pressure on compressed nerves and reducing inflammation, spinal decompression promotes pain relief and enhances your body's natural healing abilities. Many of our patients experience significant improvement in their pain levels, allowing them to engage in activities they once thought were impossible.
Addressing Herniated Discs And Sciatica
Herniated discs and sciatica can cause excruciating pain, tingling sensations, and numbness. Our spinal decompression services specifically target these conditions, providing targeted relief and addressing the root cause of the problem. By creating space between the vertebrae and reducing pressure on the affected discs, spinal decompression helps retract the herniated material, relieving nerve compression and reducing pain. This non-invasive approach not only alleviates immediate discomfort but also aids in long-term healing and prevents future complications.
At St Paul Chiropractic and Natural Medicine, we prioritize your well-being and aim to provide personalized care that focuses on your unique needs. Our experienced chiropractors will conduct a comprehensive evaluation to determine the most suitable treatment plan for you. With our spinal decompression services, you can look forward to a pain-free life, improved mobility, and restored vitality.
Don't let chronic back pain, herniated discs, or sciatica hold you back from living life to the fullest. Discover the transformative benefits of spinal decompression at St. Paul Chiropractic and Natural Medicine. Contact us today to schedule a consultation and take the first step towards a pain-free, healthier you.