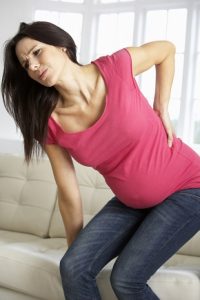 Are you expecting a little one? Congratulations! Pregnancy is a magical journey filled with excitement, but it can also come with its fair share of discomforts and challenges. At St. Paul Chiropractic and Natural Medicine, we understand the unique needs of pregnant women and offer specialized chiropractic prenatal care options to help you have a healthier, more comfortable pregnancy.
The Benefits of Chiropractic Prenatal Care
Pregnancy puts extra strain on your body, as your baby grows and your center of gravity shifts. This can lead to a range of discomforts, including back pain, pelvic pain, and sciatica. Chiropractic care during pregnancy can provide relief from these symptoms, promote overall well-being, and prepare your body for a smoother labor and delivery.
A Gentle Approach: Our chiropractors are trained to use gentle, pregnancy-specific techniques that are safe and effective for both you and your baby. By focusing on your spine and pelvis, we aim to alleviate discomfort and restore balance to your body. This approach not only reduces pain but also enhances your body's natural ability to heal itself.
Maintaining Optimal Pelvic Alignment: One of the most crucial aspects of prenatal chiropractic care is maintaining optimal pelvic alignment. A well-aligned pelvis provides your baby with the best possible space for development and helps you avoid complications during labor. Chiropractic adjustments can help ensure your pelvis is in the right position throughout your pregnancy.
Relieving Common Pregnancy Complaints: During pregnancy, many women experience conditions like morning sickness, headaches, and even digestive issues. Chiropractic care can help manage these symptoms by improving your nervous system function, enabling your body to better adapt to the physiological and hormonal changes.
Preparing for Labor: Beyond symptom relief, chiropractic care can help you prepare for labor. By ensuring proper alignment of the spine and pelvis, the baby can assume the optimal birthing position, potentially reducing the risk of complications and the need for interventions during labor.
A Supportive Team: At St. Paul Chiropractic and Natural Medicine, our team is dedicated to providing you with a comfortable and safe experience. We'll work closely with your healthcare provider to ensure a collaborative and comprehensive approach to your prenatal care.
Postpartum Care: Our care doesn't end with the birth of your baby. We also offer postpartum chiropractic care to help your body recover and regain its strength and vitality after childbirth.
Chiropractic prenatal care can be an excellent addition to your prenatal healthcare routine. It offers a drug-free, non-invasive, and safe option for managing pain and ensuring your body is in optimal condition for labor and delivery. St. Paul Chiropractic and Natural Medicine is here to support you on your pregnancy journey, offering expert care and guidance every step of the way. Contact us today to schedule your appointment and experience the benefits of chiropractic prenatal care firsthand. Your well-being and the health of your baby are our top priorities. Congratulations again on this incredible journey into motherhood!