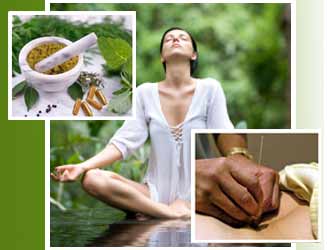 Are you dealing with an injury or medical condition that is continuously causing you pain? Are you looking for a new medical approach to managing your pain because you are not seeing any positive results from the current medical treatment regimen that you're engaged in? Well, if that's the case, our team at St. Paul Chiropractic & Natural Medicine Center encourages you to give chiropractic & natural medicine a chance. Our team focuses on holistic treatment services that will help you achieve natural pain relief naturally through effective chiropractic care and other natural medicine options.
Don't be Intimidated
When it comes to our new customers, we often hear that they are intimidated to give chiropractic care and natural medicine a try. The truth is that there is no need for you to be intimidated. Our medical team is kind, welcoming and always puts the needs of our clients first. We want our patients to feel like family the minute they enter the doors of St. Paul Chiropractic & Natural Medicine Center. We see newcomers often, so don't be intimidated and come give us a try!
Customized Treatment Plan
During your first visit, our medical team will take the time to evaluate your current health and the pain that you are struggling with. From there, we'll develop a customized treatment plan that will include holistic chiropractic treatment and potentially other natural medicine services as well. Our goal is to provide you with a new approach to your recovery, while allowing your body to heal and strengthen naturally. Our chiropractic adjustments and diverse massage therapy treatments are extremely successful in helping our patients achieve natural pain relief. If that is not enough, or if you're dealing with something different, our other natural medicine options may be ideal. Some of our natural medicine transformative lifestyle change programs include the following:
Clear Change Program
Firstline Therapy Metabolic Syndrome Program
Healthy Transformation Weight Loss Program
Free Consultation
To help you as a new patient, we offer a free consultation with our medical staff. With this consultation, you'll be given a chance to learn about our effective treatment options firsthand without having to commit to anything. This free consultation will hopefully take the pressure off of trying out St. Paul Chiropractic & Natural Medicine Center.
If you're not currently seeing the results that you hoped for with your existing medical treatment regimen, then it may be time for a change. At St. Paul Chiropractic & Natural Medicine Center, we encourage you to give our chiropractic and natural medicine services a try. To request a free consultation, give us a call today at (651) 644-7207 or email info@stpaulnaturalhealth.com.