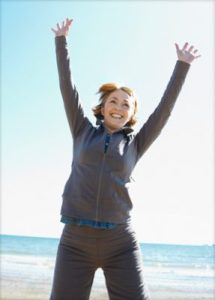 As an avid runner, hitting the pavement can be exhilarating; that is until IT Band Syndrome makes an unwelcome guest appearance and causes discomfort. At St. Paul Chiropractic and Natural Medicine Center in Minneapolis, our goal is to help you overcome IT Band Syndrome so you can rediscover the joy of running without pain!
Deciphering IT Band Syndrome A Runner's Challenge
Iliotibial Band Syndrome (ITBS) is an increasingly prevalent problem for runners, often manifesting itself with pain on the outer side of the knee. This condition occurs when the iliotibial band, a thick connective tissue running from hip to shin, becomes tight or inflamed – typically precipitated by activities that involve repeated knee bending such as running or cycling.
Personalized Diagnosis And Targeted Treatment Plans
At St. Paul Chiropractic and Natural Medicine Center, our experienced practitioners understand that every runner's body is distinct. That is why we employ a personalized approach when diagnosing and treating IT Band Syndrome – conducting comprehensive assessments to pinpoint its source and create customized plans tailored specifically to you and your goals.
Holistic Healing With Long-Lasting Results
What sets us apart is our dedication to holistic healing. Instead of simply masking the symptoms, we seek out any underlying issues contributing to ITBS and then implement our comprehensive approach – such as chiropractic adjustments for better hip and knee alignment, manual therapy to relieve tension in muscles surrounding IT bands and targeted exercises for strengthening them. Furthermore, nutritional guidance may be provided for further support during recovery processes.
At IT Band Syndrome Relief Centers, we understand the frustration associated with having to take time off running due to IT Band Syndrome. Our team of practitioners not only has the expertise needed to treat your condition, but they provide unwavering support throughout your healing journey. We don't just aim to ease pain; rather we aim to enable runners of all levels and abilities to run stronger than ever.
Lace Up To Conquer IT Band Syndrome
IT Band Syndrome doesn't need to put an end to your running passion! With expert care and guidance from St. Paul Chiropractic and Natural Medicine Center, you can conquer this obstacle and return to running with renewed confidence. Let us help you embrace runner's high once more as you strive for personal bests!
Are you ready to say goodbye to IT Band Syndrome and embrace a healthier running journey? Reach out to St. Paul Chiropractic and Natural Medicine Center now, where our specialists will ensure your journey remains pain-free and fulfilling – your IT band deserves only the best, so let us show it the love it deserves!