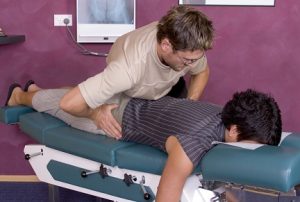 Wearing the correct footwear is important to ensure your feet are elevated to the correct alignment to make your movements and mobility comfortable. Wearing the wrong footwear not only causes your feet to experience pain and discomfort but it can cause lower back pain by changing the body's weight-bearing axis. This is how your body holds up when you are walking and moving while doing daily tasks.
There are a few key players in the shoe world that can do some major damage to your spinal health. These shoe styles can cause back pain, affect how you walk long term, and can even damage your feet.
Footwear Choices And Back Pain
● High Heels: Higher heels often equate to frequent or severe back pain as well as injuries that include rolled or sprained ankles, bunions, and other foot issues. A bent foot and raised ankle throw off your gait and your spine. The higher the heel, the more your walking stance is thrown off and the more your spine compensates to keep your balance.
● Flip-flops: Flat shoes with no arch support and little to no connection to the foot can cause arch, heel, ankle, and knee pain. These strains can eventually affect your spinal health. Flip flops also create more pressure on the outside of the foot. Flip flops can lead to injury due to a lack of ankle support and lack of stability. Standing on unstable ground, climbing, and walking on slippery surfaces in flip flops are recipes for falls, trips, and twisted ankles.
● Old sneakers or gym shoes: Shoes that have diminished tread, worn down arch support, and whose cushion is compacted will provide diminished support and stability. Shoes that are falling apart or that no longer fit well will change your gait (even if you do not notice it) and will offer less support while you exercise.
Popular Shoes And The Spine
Although many popular shoe brands are stylish and look cute, they offer little arch support and are flat. Walking long distances or doing regular, daily activities in these types of shoes may exacerbate back pain or cause new spinal health issues. Shoes that do not offer proper arch support will inevitably negatively impact your spinal health. If you must wear them, be sure to switch to supportive shoes for any long-distance walking or as much as you can.
Seeking Care From A Local Chiropractor
The average American takes about 5,120 steps per day, equating to thousands of miles over a lifetime. With each step, improper footwear can cause degenerative changes into the muscles, joints, and connective tissues of the feet, which can have implications all the way up to the spine.
The team at St. Paul Chiropractic and Natural Medicine Center in St. Paul, MN offers extensive back and neck pain therapy that drastically reduces the severity and frequency of pain episodes. Through in-depth consultations, we draft personalized therapy plans that manage your pain. On top of that, you are also advised on how to perform simple exercises and lifestyle adjustments that enhance the effectiveness of your treatments. Live your life free from pain and schedule an appointment today. Contact St. Paul Chiropractic & Natural Medicine Center today to request an appointment for your neck and back pain.