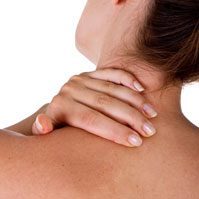 Even a minor car accident can have a significant impact on your body. Whiplash is one of the most common injuries after a vehicle accident. You may not even notice the neck pain right away but realize in a few days that you have some pain, stiffness and discomfort. You might also notice headaches, fatigue, back pain, problems sleeping and even anxiety. Whiplash occurs when your neck moves quickly backward and then forward. This very sudden movement puts excessive pressure on your neck muscles, tendons, ligaments through your neck, back and shoulders. You can also get whiplash after a sudden fall or if you get hit in the head. St. Paul Chiropractic & Natural Medicine Center specializes in whiplash treatment and can help you get back to your pre-accident condition with a tailored and personalized treatment approach.
Non-Invasive Treatment Options For Whiplash
It is easy to dismiss the symptoms of whiplash after a car accident or other injury. You may just feel a bit off or have a headache that will not go away or even some pain and numbness in your legs. It is important to take these signals from your body seriously, especially after an accident of any kind. If you ignore the symptoms of whiplash then the symptoms may continue indefinitely, causing other potential health issues. Whether you have recently been injured or suffered your injury weeks (or months ago), our team can help you recover. Chiropractic adjustments and massage therapy are ideal treatment options for whiplash. We often recommend a combination of the two treatment options to allow your body to fully recover. Chiropractic adjustments realign your spine and improve the movement and mobility in your neck. Massage relaxes those muscles that are tight, allowing your pain, discomfort and stiffness to subside.
St Paul Chiropractic Treatment For Whiplash Injuries
If you have been in a recent car accident or fallen down and notice that your body is just not feeling normal, do not wait to seek treatment. You will feel better more quickly, and it will be easier for your body to heal with non-invasive chiropractic treatment. Rather than relying on over-the-counter pain medications and hoping that the pain will go away on its own, take a proactive and healthy approach to your recovery. For more information about whiplash treatment and recovery, call the team at St. Paul Chiropractic & Natural Medicine Center at 651-644-7207 or email info@stpaulnaturalhealth.com.