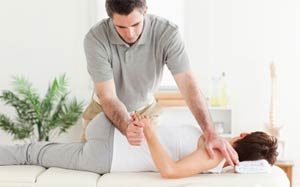 Chiropractic care is more popular than it's ever been in the St. Paul, MN area and beyond. It makes sense that its popularity is soaring because of the fact that more and more Americans are seeking natural medical treatment for their injury, medical condition or even as routine medical maintenance. At St. Paul Chiropractic & Natural Medicine Center, we are proud to offer our clients multiple types of chiropractic adjustments depending on your preferences. At the same time, we're focused on your preferences as well as your hopes of creating the perfect holistic medical treatment plan for you.
The Importance of an Initial Consultation
Having an initial chiropractic consultation with one of our chiropractors at St. Paul Chiropractic & Natural Medicine Center is a critical part of the puzzle when it comes to your overall health. Our staff will take the time upfront to evaluate the injury or medical condition that you're dealing with. From there, we'll develop a customized chiropractic treatment plan which may incorporate any of our types of chiropractic adjustments. The best part about this initial consultation is that it is completely free.
Chiropractic Adjustment Options
Thanks to our vast experience in the field of chiropractic care, our staff offers various chiropractic adjustment options for our clients to consider. These types include:
Gonstead Adjustment – This type focuses on adjusting the lower back and pelvis region and is a very common option that many patients prefer.
Activator Adjustment – With the use of an adjusting instrument, our chiropractors will focus on certain areas of the spine and apply a steady pulse that is very comfortable for patients.
Flexion Adjustment – This adjustment is great for disc herniations, joint pain, scoliosis, etc.
Thompson Adjustment – Another adjustment focused on the spine that provides relief for patients.
Diversified Adjustment – Likely the most commonly used adjustment, our chiropractors will use their hands to get your spine back into proper alignment and to help your body move more easily.
There are plenty of types of chiropractic adjustments that can help maximize your overall health. Whether you are recovering from an athletic injury, were involved in a car accident, are struggling with the pains of pregnancy, etc., our chiropractic team at St. Paul Chiropractic & Natural Medicine are here to help you achieve natural pain relief. To set up an initial consultation with our St. Paul, MN staff, give us a call today at (651) 644-7207 or email info@stpaulnaturalhealth.com.