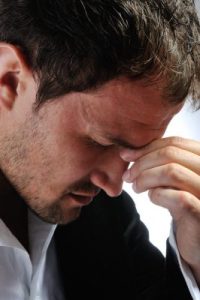 There is no one treatment plan for every individual. The staff at St. Paul Chiropractic & Natural Medicine Center understands this and works hard to develop a personalized treatment plan for each of our clients. Clients walk in our doors with a wide range of health issues, including lower back pain, headaches, arthritis, knee pain, foot pain, high blood pressure, fibromyalgia, sports related injuries, car accident injuries, anxiety and more. So, it is our job to find a treatment plan that will reduce pain, improve mobility and improve your overall health.
Chiropractic Care To Help You Achieve Optimal Health
Some of our clients benefit from chiropractic adjustments targeting the area of discomfort, others benefit from acupuncture or massage therapy. We can also make recommendations and provide guidance on natural medicine, nutritional supplements, and even tailored weight loss strategies. We take a holistic approach to health care and focus on promoting your body's own self-healing mechanisms, rather than having you rely on pain medications or consider surgical intervention. Very often, we find that a combination of these treatment options work best for our clients.
When you make an appointment with St. Paul Chiropractic & Natural Medicine Center, you will find that our staff listens to your story, your health history and your goals for achieving optimal health. By getting to know you, we can better create that personalized treatment plan that will help you take those important steps toward optimal health and wellness. We will pull together an initial treatment plan that meets those needs and can adjust it as we need to as your treatment progresses. Our ultimate goal is to help you live pain free so that you can participate in the activities that you love on your terms. Keeping your musculoskeletal system in good condition will help you live each day with less pain and discomfort.
Personalized Treatment Plan
If you have been feeling like just another number when yo go see your healthcare provider and are ready to try to resolve your health issues with a more tailored approach, the team at St. Paul Chiropractic & Natural Medicine Center can help you. We realize that you may have tried many different things to alleviate your pain or treat your injury without success. When you visit our clinic, we will offer you a fresh perspective and will truly listen to you and your history. For more information about our treatment options or to schedule an appointment, call 651-644-7207.