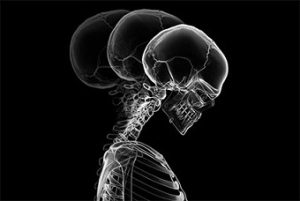 When it comes to regaining your physical health and achieving optimal well-being, St. Paul Chiropractic and Natural Medicine Center stands out as your premier destination for comprehensive physical rehabilitation. Our dedicated team of experienced professionals is committed to providing you with personalized care and cutting-edge treatments to help you on your journey to recovery. In this blog post, we'll delve into the range of physical rehabilitation offerings we provide, ensuring you have all the tools necessary to restore your health and vitality.
Chiropractic Care
At the heart of our physical rehabilitation services is chiropractic care. Our skilled chiropractors employ evidence-based techniques to address musculoskeletal issues, alleviating pain and improving your body's natural healing processes. Whether you're suffering from chronic back pain, neck discomfort, or spinal misalignment, our chiropractic treatments can help you regain your mobility and comfort.
Physical Therapy
Our physical therapy programs are tailored to meet your unique needs and goals. Our licensed physical therapists work closely with you to design a personalized rehabilitation plan. Through a combination of manual therapies, exercises, and modalities, we'll assist you in restoring strength, flexibility, and function, whether you're recovering from an injury, surgery, or managing a chronic condition.
Rehabilitation Exercises
Rehabilitation exercises are a crucial component of our physical rehabilitation offerings. Our team will teach you specific exercises and stretches designed to target your problem areas. These exercises not only enhance your recovery but also empower you with tools for maintaining long-term health and preventing future injuries.
Nutritional Counseling
Optimal healing goes beyond physical therapy and chiropractic adjustments. We understand the significance of nutrition in the rehabilitation process. Our experts will guide you toward a balanced diet and provide nutritional counseling to support your body's healing and recovery.
Massage Therapy
Massage therapy is an integral part of our comprehensive approach to physical rehabilitation. Our licensed massage therapists use various techniques to reduce muscle tension, improve circulation, and promote relaxation. Massage therapy can aid in pain relief and enhance your overall well-being.
Lifestyle Management
To ensure a holistic approach to your rehabilitation, our team provides guidance on lifestyle management. We offer advice on ergonomics, posture correction, stress management, and more. These elements play a vital role in maintaining your progress and preventing future injuries.
Acupuncture And Natural Medicine
For those seeking alternative approaches to pain management and wellness, our center offers acupuncture and natural medicine services. These treatments can complement traditional rehabilitation methods, providing you with a well-rounded approach to healing.
Physical Rehabilitation In St Paul
St. Paul Chiropractic and Natural Medicine Center is your trusted partner on the road to recovery and improved well-being. Our comprehensive physical rehabilitation offerings encompass chiropractic care, physical therapy, rehabilitation exercises, nutritional counseling, massage therapy, lifestyle management, and alternative medicine options like acupuncture. With a dedicated team of professionals and a personalized approach to care, we are committed to helping you achieve your health and wellness goals. Contact us today to schedule your consultation and take the first step toward a healthier, pain-free future. Your journey to optimal health begins here.