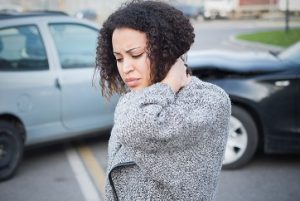 If you've been involved in a car accident you may have ongoing back pain which you can't seem to get rid of. If this describes you perfectly then you likely are looking for treatment options that will finally allow you to get relief from this debilitating pain. At St. Paul Chiropractic & Natural Medicine Center it's our goal to help you not only reduce your pain but actually get to the root of what's causing your discomfort so that you can live a better life. Back pain is one of the most common reasons car accident victims come into our clinic so we thought it would be a good idea to go over a few of the most common treatment options for this type of chronic pain.
Common Options To Treat Back Pain After A Car Accident
• Massage Therapy – Massage therapy can be a great way to loosen up areas that may be tight due to injuries from a car accident. Massage therapy in conjunction with other back pain treatment can pay huge dividends for individuals.
• Chiropractic Adjustments – A car accident can place significant pain on the neck, back and spine. Chiropractic adjustments can help to realign the spine and body to relieve your pain. These adjustments can also help to reduce stiffness and inflammation that has developed after a car wreck.
• Physical Therapy – A car accident can impact your body's ability to properly function. This can include a reduced range of motion. Physical therapy allows medical professionals to walk you through various stretches and exercises to help reduce your pain and improve your range of motion.
• Decompression Therapy – Spinal decompression therapy is a relatively new treatment option we offer at our St. Paul chiropractic clinic. It uses a decompression table to decompress the spine and in turn, take pressure off discs in your spinal column that could be contributing to your back pain. We've seen wonderful results when using decompression therapy in conjunction with other back pain treatment methods.
Ready For Back Pain Relief After An Auto Accident?
If you're tired of dealing with chronic pain due to injuries following an auto accident, now's the time to finally get relief. Reach out to the team at St. Paul Chiropractic & Natural Medicine Center. We'll be happy to schedule an appointment with our team to conduct a comprehensive examination to work to get at the root of your back pain. To learn more about back pain treatment options give us a call today at (651) 644-7207.