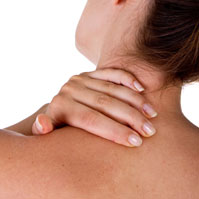 Have you recently experienced an injury that just will not seem to go away? Do you wake up each morning struggling with neck pain or back pain? Are you still feeling whiplash symptoms weeks after an automobile injury? Pain medication only provides temporary pain relief and does not get to the root of your issues. Instead of relying on medicine, consider a natural medicine alternative centered around chiropractic care. Here in St. Paul, MN, our team at St. Paul Chiropractic & Natural Medicine Center is eager to improve the strength of your body through chiropractic care so that you can get over your existing injuries once and for all.
Natural Medicine Doctor St Paul Minnesota
Unfortunately, our community does not have enough knowledge and guidance around the importance of natural medicine. Our team has made it a goal to better educate the St Paul, MN community ranging from children all the way up to adults. With the help of chiropractic care and other natural medicine styles, your body has the ability to heal naturally. We will sit down with you and figure out exactly what is bothering you and what chronic injuries simply will not seem to go away. Serving as your partner every step of the way, our chiropractic team will help strengthen and improve your health and your lifestyle. A quick fix is not our mission. Instead, we focus on long term health that will allow you to experience the greater joys of life, pain free!
Benefits of a Chiropractic Adjustment
Your posture and circulation can have a direct impact on the strength of your spine. Through a chiropractic adjustment, our experts will carefully move your vertebrae back to its original position. In turn, pressure on your spinal cord is weakened, which can help reduce pain, numbness or tingling that you may be regularly experiencing. Our team creates a chiropractic wellness plan around the pain and injuries you are dealing with. This minor procedure will help you stop relying on pain medication and more on natural care.
No one wants to rely so heavily on pain medication that it becomes a regular part of their daily life. If you live in St Paul, MN and are struggling with pain or injuries that will not seem to go away, consider pursuing chiropractic care as a natural medicine alternative to pain medication. Our team at St. Paul Chiropractic & Natural Medicine Center is eager to create a chiropractic treatment plan for you. Give us a call today at (651) 644-7207, or email info@stpaulnaturalhealth.com to set up a free consultation with our staff.