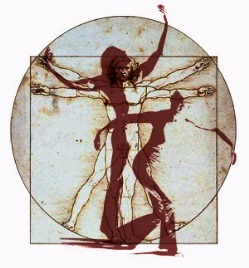 Living in the 55119 zip code, there are a lot of medical treatment providers for you to consider. When speaking specifically about chiropractic care, our team believes there is no better option for you to choose in the 55119 zip code than our team of chiropractors at St. Paul Chiropractic & Natural Medicine Center.
Pain Free Solution Naturally – At St. Paul Chiropractic & Natural Medicine Center, we put a strong emphasis on natural treatment methods. We've seen far too many individuals become reliant on pain medication to achieve pain relief. This reliance on medication can turn into abuse and it also never really addresses the true issues that your body is dealing with. Chiropractic care on the other hand, takes the opposite approach to pain relief. Our chiropractors use effective spinal manipulation and adjustments to help get the spine back into proper alignment naturally. In turn, the body begins to strengthen and heal naturally on its own. This pain free and natural solution is becoming more and more popular in the 55119 zip code and beyond.
Multi-Dimensional Benefits from Chiropractic Care
Achieving natural pain relief isn't the only benefit that comes from investing in chiropractic treatment from our experienced team at St. Paul Chiropractic & Natural Medicine Center. Chiropractic care has also been found to improve your overall immune system, which helps reduce the likelihood of getting sick. A boost in respiratory circulation often occurs when taking part in natural chiropractic treatment. Another benefit from chiropractic care is better flexibility. Many athletes are taking advantage of this natural treatment option to help improve their flexibility.
Consider a Chiropractic Consultation
If you are in the 55119 zip code, you should consider a chiropractic consultation with our dedicated medical staff. During this consultation, we'll take as much time as necessary to get a true understanding of the medical issues that you are facing. From there, we'll develop an all-natural chiropractic treatment regimen to help you get back to full strength in no time. Depending on your needs, we may even incorporate other natural treatment methods such as massage therapy.
Achieving pain relief isn't as easy as it may sound. If you are ready to try a natural treatment option that will help you experience pain relief from your injury or ongoing condition, chiropractic care is the way to go. As a chiropractor in the 55119 zip code, we're eager to offer you a pain free solution naturally. To request a chiropractic consultation, give St. Paul Chiropractic & Natural Medicine Center a call today at (651) 644-7207 or email info@stpaulnaturalhealth.com.