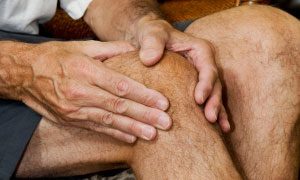 Are you suffering from arthritis and are frustrated that traditional medical treatments aren't giving you the relief that you desire? If so, you may be interested in learning more about chiropractic treatments for arthritis from St. Paul Chiropractic & Natural Medicine Center. Dr. Chris Lilja of St. Paul Chiropractic & Natural Medicine Center has been providing his services to residents of the Twin Cities area since 2000 and he specializes in providing pain relief for a variety of conditions, including arthritis.
How Can Chiropractic Treatments Help My Arthritis?
Arthritis is simply joint inflammation, and there are currently more than 200 different types of arthritis that can affect people from all walks of life. The most common type of arthritis is osteoarthritis, also often referred to as degenerative joint disease. This type of arthritis becomes more common as we age.
Many types of osteoarthritis are treated with what is known as an anti-inflammatory medicine. Using this type of medication over a long period of time can reduce the speed at which cartilage in the body can heal as well as cause damage to the stomach lining and even result in serious stomach bleeds, especially in older individuals. At St. Paul Chiropractic & Natural Medicine Center, it's our belief that there are better ways to manage osteoarthritis, and one of those is with chiropractic adjustments.
By receiving consistent chiropractic treatments coupled with regular exercise and an improved diet you can often reduce the need to take any type of anti-inflammatory medication.
Additional Benefits of Chiropractic Treatments
Below are just a few of the additional benefits that those suffering from arthritis can enjoy thanks to chiropractic treatments.
Improved Posture
Improved Joint Motion
Improved Nerve Communication throughout the Body
Relief from Pain Related to Joint Discomfort
Relief from Stress
Relief from Leg, Arm, Shoulder and Foot Pain
Chiropractic Care Offers Additional Preventative Health Benefits
While chiropractic care is often recommended for relief from conditions such as chronic pain or arthritis, it's also beneficial as a preventative health measure as well. Keeping your body flexible, balanced and properly aligned can ensure you can remain active, regardless of your age.
To learn more about the benefits of chiropractic care for those suffering from arthritis, feel free to reach out to the St. Paul Chiropractic & Natural Medicine Center today by phone at 651-644-7207 to schedule an appointment.