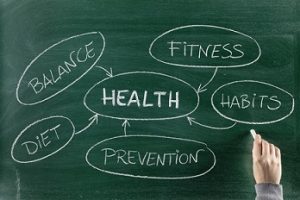 Chronic disease affects more than 60% of Americans, and it is a huge driver in health costs each year. Common chronic conditions include heart disease, diabetes, arthritis, obesity, auto-immune diseases, fibromyalgia and cancer. It is very likely that you or someone you love battles chronic disease on a daily basis. Countless dollars are spent each year on medications to lessen the symptoms, but the reality is that our patients need more tools to be able to effectively manage these chronic diseases. The team at St. Paul Chiropractic & Natural Medicine Center has a passion for helping clients with chronic diseases. Our comprehensive and individualized approach can make a real difference in how you feel each day and how your body is able to respond in a healthier way.
Long Term Health Strategies for Chronic Conditions
Our staff takes a proactive approach to chronic conditions. This includes helping you develop a healthy diet and teach you some effective rehab exercises that can strengthen your body and your mind. In addition, chiropractic adjustments promote your own body's self-healing mechanisms to kick in, improve your circulation, flexibility and ability to move freely. Massage therapy can help your muscles relax, relieve pain and tension and the combination of these non-invasive therapeutic options will strengthen your body, combat any symptoms that you have and prevent additional health problems down the road.
There is no better time than today to focus on your health. When you come to our clinic, you will feel welcomed, taken seriously and heard. Our approach is to look forward toward better health, not backward at any mistakes that you have made. We can help you develop strategies for improving your activity level, healthy eating, minimizing pain and stiffness and generally feeling better so you can live your life feeling your best. Chronic conditions require long term management, and our team can help you develop treatment plans that really work for you. Our staff is supportive, experienced, knowledgeable and will empower you to make choices that put your health first.
St. Paul Chiropractor Focused on Optimal Health
Catalyst Chiropractic & Natural Medicine Center has a clinic in St. Paul, Minnesota at 464 Hamline Avenue South. We opened our doors in 2000 and provide chiropractic, clinical nutrition, weight-loss, massage therapy and other natural medicine services for residents of St. Paul and the surrounding area. To schedule an appointment, give us a call at 651-644-7207.