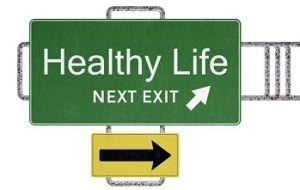 Unfortunately, more people than you might think are affected by digestive issues. According to a recent survey, 74% of adults experience these problems, which may leave people feeling bloated or in pain. Many people turn to medication for pain relief when dealing with digestive issues. However, there is an effective and natural solution: chiropractic care. St Paul, MN Chiropractor Dr. Chris Lilja would love to explain how chiropractic care can benefit your digestive system.
Common Digestive Problems
The digestive system plays an essential role in absorption of essential nutrients and waste elimination. Neglecting to address digestive issues can lead to more serious health consequences, so it is essential to recognize their signs and symptoms. Studies reveal that people over middle age are more prone to digestive problems, particularly men over 50 years old. However, these issues can affect people of all ages. Some common digestive issues:
● Gallstones: This issue arises when fluid reaches the gallbladder.
● Celiac Disease: Gluten intolerance is a disorder in which individuals become unable to consume gluten due to damage in their small intestines.
● Crohn's Disease: This digestive disorder causes inflammation of the tract, leading to diarrhea, pain and even malnutrition.
● Irritable Bowel Syndrome: This disorder of the large intestinal tract can cause abdominal pain, gas and diarrhea.
● Gastroesophageal Reflux Disease (GERD): This digestive disorder occurs when stomach acid backs up into your esophagus.
Signs Of Digestive Issues
Digestion can present with a variety of symptoms. If these signs apply to you, then it could indicate an issue with digestion: cramps, abdominal pains, feeling satisfied, heaviness, bloating, flatulence, and/or nausea.
What Causes Digestive Problems?
Digestion issues can be caused by genetics or environmental factors; stress, mood swings, medication changes, changes in diet or travel can all influence your digestive system. Most cases are genetic, however.
How Chiropractic Care Can Aid In Digestive Issues
People often turn to chiropractors when they experience neck or back pain. Chiropractic care has the potential to provide relief from digestive issues as well, so you might be wondering: "What has my stomach got to do with it?" Your nervous system and digestive system are closely connected. That means if your digestive system is impaired, then you could also experience issues with your back. Studies show that people suffering from digestive issues often also experience lower back pain. A misaligned back can disrupt communication between the brain and digestive system. Chiropractic adjustments or realignments can provide relief for digestive issues and other problems. This type of treatment reduces inflammation and enhances communication between you and your chiropractor.
Are you in need of a chiropractor in St. Paul, MN? Dr. Lilja can take care of all your chiropractic needs. His services include spinal manipulation, extremity manipulation and cold laser therapy – so don't wait! Book an appointment today!