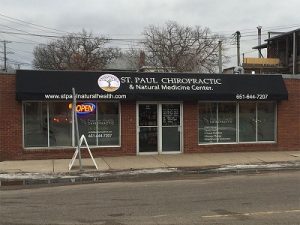 When you think of making an appointment for a chiropractic adjustment, you may assume that you need to have lower back or neck pain or have suffered a sports injury or maybe a car accident. While it is true that chiropractic adjustments are highly effective for acute injuries, discomfort and pain, what is not always realized is that it can be equally effective for chronic conditions. One of the foundations of chiropractic care is that it promotes your body's own healing power. The chiropractors at St. Paul Chiropractic & Natural Medicine Center offer excellent chiropractic care as well as functional medicine, which can help those who suffer from a number of chronic conditions.
Non-Invasive Treatment Options For Chronic Conditions
Chronic conditions are characterized by the fact that their symptoms affect individuals for their entire life. Unlike a sports injury, or an injury from a fall or a car accident, chronic conditions do not truly go away. Instead, patients have to work to find ways to make themselves more comfortable, reduce the pain and improve their overall health. Chronic conditions include arthritis, mental illness, heart disease and diabetes. Rather than relying on over the counter or prescription medications, natural medicine treatments can provide relief without any side effects, rebound effects or dependency.
Functional medicine focuses not just on the chronic disease that you are dealing with but also pays close attention to the unique needs of the patient. This individualized treatment method looks at your health history, your living environment, your lifestyle choices, and family history to help develop a personalized treatment approach for you. In addition to chiropractic adjustments, massage therapy and rehabilitation exercises, we also will look at nutrition, exercise and stress management as tools to help you achieve optimal health. Because you are trying to manage a long-term condition, this approach is particularly useful and effective.
St Paul MN Chiropractor
St. Paul Chiropractic & Natural Medicine Center has been helping clients in St. Paul, Minnesota for many years. Our staff is knowledgeable, open, experienced and passionate about our work and about helping our clients feel their best. We understand how difficult dealing with a chronic health condition can be. Do not give up and live with the pain and discomfort. You can find ways to improve your health and feel better. We would love to be your partner on this journey. For more information or to schedule an appointment with our staff, call 651-644-7207.