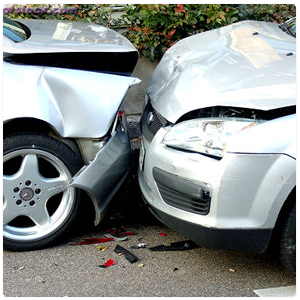 Every day, car accident injuries are inflicted by negligence in this area. One of the best ways to ensure that you are compensated for medical expenses, lost wages, and other losses listed on your car accident claim, is to get the care that you need. St. Paul Chiropractic and Natural Medicine Center can help you to start healing from your injuries. Soft tissue damage from a car accident can be very painful and can cause lasting pain if not treated.
In many cases, unless there are some very serious injuries involved many drivers do not get medical care. That can be a critical mistake. The severity of many injuries does not manifest for a couple of days after the accident. For example, a rear end car crash can result in whiplash. The pain from whiplash may not be evident until the next day. When you are in a car accident your adrenaline instantly kicks in and keeps you from feeling pain, but once you calm down after a car accident, the pain begins. To add insult to injury, many injuries involving soft tissue are not measurable by x-rays and other diagnostic tools. A car accident chiropractor has the specialized experience to diagnose the problems you may experience after a car accident.
Non-invasive treatment options For Auto accident Injuries
When you utilize a chiropractic clinic after being injured in a car crash, the chiropractor will assess your injuries and perform a thorough exam. Upon completion of the examination, you will be given a treatment plan to help with your recovery. Although each patient's treatment plan will be different depending on their injuries, each treatment plan will be non-invasive. Chiropractors do not perform surgery, and they do not use any objects that penetrate the skin. Through proper assessment and manual therapy, your chiropractor will help you recover as quickly and optimally as possible without the need for invasive treatment.
Contact A Chiropractor After An Auto Accident
If you were involved in a car accident, it's important for your health and recovery to contact an experienced Chiropractor for treatment. When you put off seeing a Chiropractor, you run the risk of suffering from long-term pain due to the accident injuries. Being seen by a Chiropractor after a collision will only benefit you! Having your injuries diagnosed and treated quickly will help with the recovery process.
You may choose to use chiropractic alone or as a complementary treatment with others, such as acupuncture and physical therapy. Come to St. Paul Chiropractic and Natural Medicine Center as soon as possible to get help and begin your healing process. We offer natural healing processes with massage therapy and chiropractic treatments to help you recover from your injuries and get back to feeling like yourself again. Call us today at (651) 644-7207.