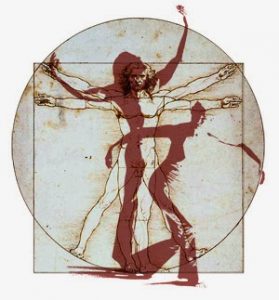 People who have not had to deal with chronic pain may not know just how difficult it can be to live with it every single day. If you are dealing with chronic pain but have not found the kind of relief you need, St. Paul Chiropractic & Natural Medicine Center may have the solution for you. Chiropractic adjustments and massage therapy can help relieve chronic pain. When you are treated by the staff of St. Paul Chiropractic & Natural Medicine Center, you are in the hands of experienced professionals who listen to you and assess the best course of treatment for you. We take the time to make sure you fully understand what your tratment plan is, and what that intails, and how long you can expect to be treated for.
Effective Non-Medical Treatment of Chronic Pain

Chiropractic adjustment and massage therapy can be especially helpful with conditions like arthritis. If you are suffering from arthritis, you have likely been given countless prescriptions to alleviate your pain. While medications can be somewhat effective, they can leave you with all of the aches and pains associated with arthritis. Many more people than we realize suffer from chronic pain from arthritis, and few realize that chiropractic adjustment and massage can be a critical part of your treatment plan. Our delivery of chiropractic adjustments and massages can provide relief from the pain, give you new energy, and offer hope for continued improvement. We understand that arthritis is a condition that you will have for many years, so we will develop a long-term approach for your treatment.
The St. Paul Chiropractic & Natural Medicine Center team provides a level of chiropractic care and massage therapy that is based on years of intensive training, practice, and professional assessment. We stay current on research and methods of chiropractic care delivery, and as such practices relate to chronic pain, we are confident in our ability to identify a treatment plan that relieves, if not eliminates, the chronic pain you are experiencing.
Chiropractic Adjustments for Natural Chronic Pain Relief
We separate ourselves from many other chiropractic services by prioritizing you in your treatment plan. Our desire is to gain as complete an understanding of the sources and manifestations of your chronic pain as is possible. As helpful and essential as previous medical records are in determining your treatment plan, the information we receive from you and your description of your experience treating chronic pain in the past lends an irreplaceable insight to our approach. We make connections that may not be obvious to practitioners who may not give you the time and attention to understand the sources of your pain. What we often find is that chronic pain is responsive to chiropractic adjustment.
To schedule an appointment, give us a call at 651.644.7207, email us at info@stpaulnaturalhealth.com.