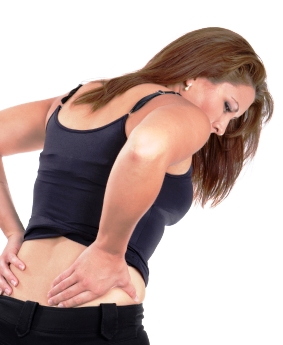 Things may not be perfect, but all in all you may feel like your life is going pretty well. You feel good about your job, you love your family, you are taking care of yourself…and then, seemingly out of nowhere, you suffer an injury. Maybe you strain a lower back muscle carrying groceries in from the car or feel a painful tightness in your hamstring after a run. Or maybe you are feeling all over body pain from a fall. There are many different ways to suffer an injury. If you live in or near St. Paul, MN, there is at least one way to receive effective natural treatment for nearly every injury you can suffer, and that way is by partnering with St. Paul Chiropractic & Natural Medicine Center for chiropractic adjustment for injury treatment.
Benefits of Chiropractic Treatment for Treating and Preventing Injury
There are many benefits of seeking chiropractic treatment after an injury. Chiropractic care is a proven and effective way to treat muscle strains, joint sprains, and more serious injuries too. A chiropractic adjustment, specifically, is an important treatment for injuries. In some cases, a chiropractic adjustment is a direct treatment of an injury, and in other cases it serves as an indirect treatment, providing better circulation and a boost to the immune system that allows the body to heal faster.
St. Paul Chiropractic & Natural Medicine Center offers chiropractic adjustments not only as a means of treating injuries, but as a way of preventing future injuries. When we help you recover from an injury, regular appointments for chiropractic adjustments following the injury empower your body to resist recurring injuries. That is one of the greatest benefits of the chiropractic adjustment. Chiropractic adjustments also improve circulation, which has immediate benefits for our bodies. We feel stronger, more positive, and better able to respond to the stresses of life when we experience the associated benefits of a chiropractic adjustment. When it is a regular component in our health regiment, it is likely that we will also reduce the likelihood of new injuries. Some injuries are inevitable, but chiropractic adjustment can prevent many and reduce the severity of many more.
Natural Injury Treatment in St. Paul
All of our treatments are non-invasive. Our staff are experts in chiropractic care, and we demonstrate their interest in you as an individual by learning as much as possible about the injury or injuries affecting your life. In that way, the chiropractic adjustments you receive from St. Paul Chiropractic & Natural Medicine Center are collaborative efforts. We collaborate with you to provide optimal treatment, and in so doing, your body realizes more of its self-healing potential. To schedule an appointment, call us at 651.644.7207.